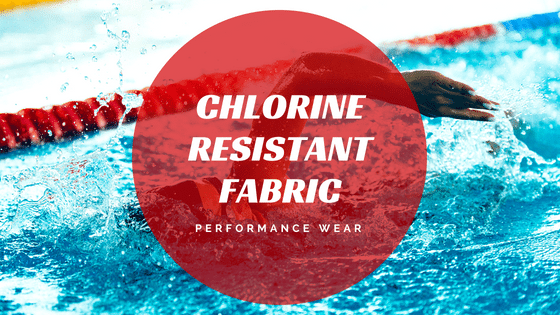 Chlorine Resistant Fabric
With summer starting, swimsuits will become a part of our daily outfits. That means it is critical to have swim fabric that can hold up to anything the waters throw on us. Stay looking good all summer long with swim fabric that offers chlorine resistance! Pine Crest Fabrics offers chlorine-resistant swim fabrics that have Creroa® highclo™. But what exactly is this highclo™ technology?
Creroa® highclo™
Creroa highclo is a superior chlorine-resistant spandex that offers lasting shape retention and fit. The manufacturer, Hyosung, saw the opportunity to meet the consumer's demand for quality, fit, and performance in the swim market. The Creroa highclo design overcomes the vulnerability spandex has to chlorine damage. It prevents spandex degradation from elements such as swimming pool chlorine and the chlorine bleach used for laundry washing. This technology creates the ideal swimwear fabric that improves fabric durability!
Creroa highclo is a brand of the high-power performance family of Creroa products. It provides higher elasticity with outstanding quality, consistency, and knitting efficiencies in circular and warp knitting. Not only is this a higher power spandex/elastane, but it also provides excellent compression and shaping after extended use. This technology holds power longer after exposure to chlorine to provide superior fit and shape retention!
What is the Customer Value?
Delivers a higher level of chlorine resistance
Longer lasting fit & shape retention
Provides compression & shaping in garments
As you can see, Creroa highclo is a superior technology in swimwear providing high-quality, chlorine-resistant swimwear fabric. You can find out more about Creroa highclo here!