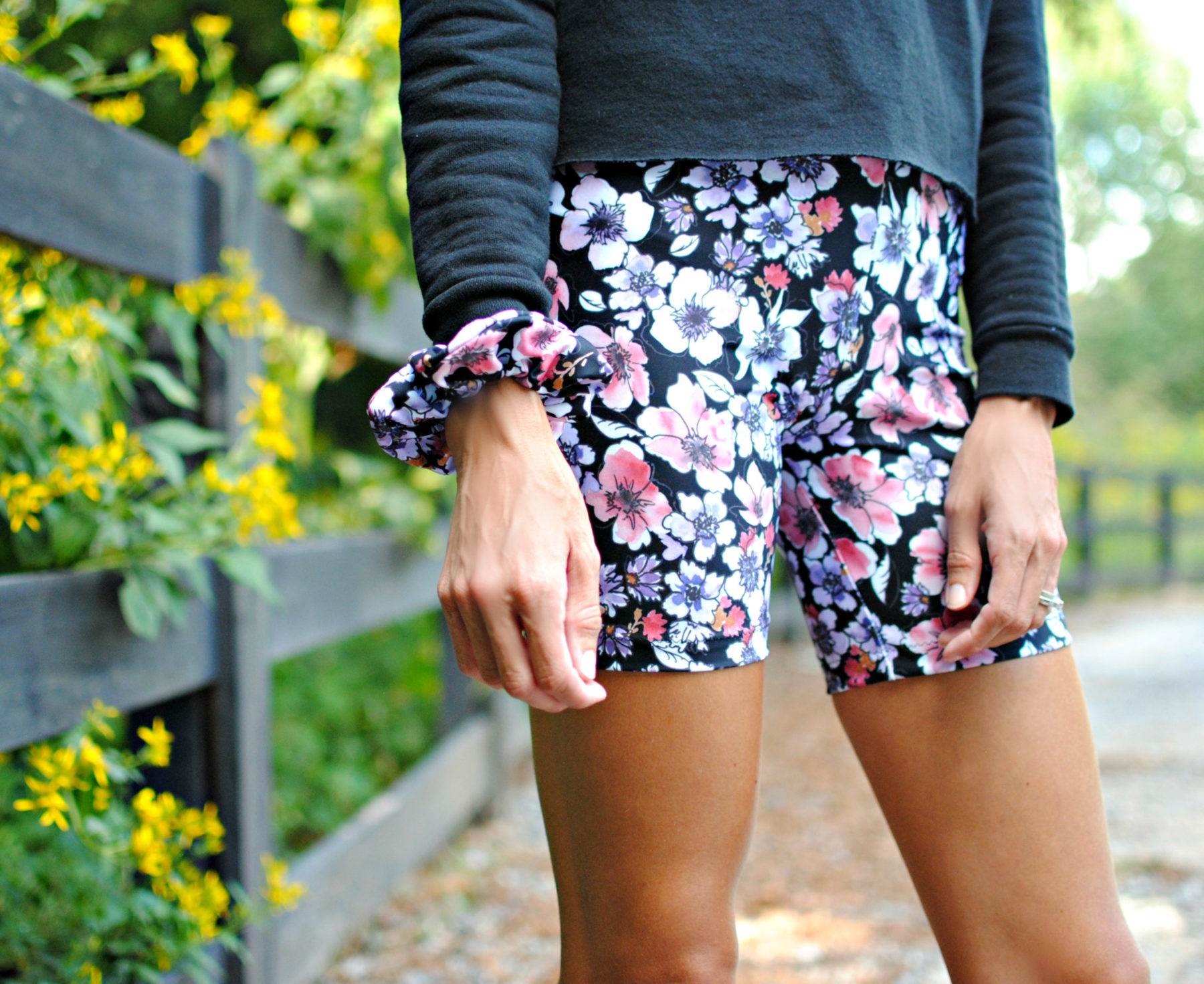 Recycled Activewear Fabric Printing
When creating an activewear collection that speaks through prints and patterns, nothing will stand in your way from your vision. The inspiration is drawn, edited, and tested to find that perfect print for your activewear fabric collection from start to finish. Take a look below at steps to take to begin your journey into recycled activewear fabric printing.
Product Strategy Director for Pine Crest Fabrics, Jena Nesbitt, states that "testing design concepts for digital fabric printing productions are a major feature. We can quickly print sample yardage without large or intense minimums, and sample yardage can be quickly turned into prototypes to share and get feedback." We love seeing prints come to life and showing what trends and performance qualities of PCF's high-quality stretch fabrics.
Sewing Printed Recycled Activewear Fabric
Please meet Laura Pifer, who is known on Instagram as @trashtocouture. She one of our many online sewing influencers and happens to be a mother of 3 boys, brother sewing machine ambassador, and advent exerciser. Pine Crest worked with Laura in creating two on-trend activewear fabric looks that will be perfect for winter and spring workout days. Working with talented sewing influencers allows us to showcase trending styles and our printing capabilities in a more tangible way.
The talented Trash to Couture blogger made two sets, one with longer spin shorts, which is a great transition piece. The second is cropped leggings, and she used the solid Parisian Night and a watercolor floral print. Laura explains that she has always been a fan of Pine Crest activewear fabric for our high-quality stretch. The bottoms' activewear pattern was Simplicity 8212, and for the sports bralette, it was from the Burda Style.
Printed Recycled Activewear Fabric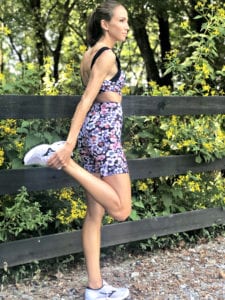 For this particular project, we used our recycled Endurance Repreve® fabric. This fabric was perfect for a collaboration with Laura because her brand focuses on turning trash into couture, which marries upcycling and recycling stylishly. Repreve® is one of the most certified, earth-friendly fibers available in the world. A high-quality recycled polyester stretch knit that is constructed from plastic bottles and post-consumer materials!
Repreve® Eco-Friendly fabrics are perfect for Prepared-for-Print (PFP) sublimation, swimwear, and performance wear use. 
Begin creating your 2021 swimwear collection today. Here are five easy steps to start building your next custom printed collection with PCF. 
Research inspiration and trend forecasting reports for prints and patterns; check out our 2021 Print Trends Pinterest board.
Start drawing your designs on paper, along with taking them digitally; refer to our "Five Steps to Designing a 'Virtual Athleisure Collection'"
Choose a print from one of our print libraries! Choose a print from one of our print libraries or upload your own.
Choose a base fabric you would like to print the design with. We love the idea of printing on recycled materials! 

Reach out to one of our Fabric Specialists to order sample yardage for your collection.
Depending on the print library you go with, we have an experienced design team that can change your desired print color and scale. Pricing and minimums may vary, so please don't hesitate to give us a call to discuss what options work best for your company.
Take a look below at our video to see the full look in action!
Resources –
Sewing Stretch Activewear Fabric