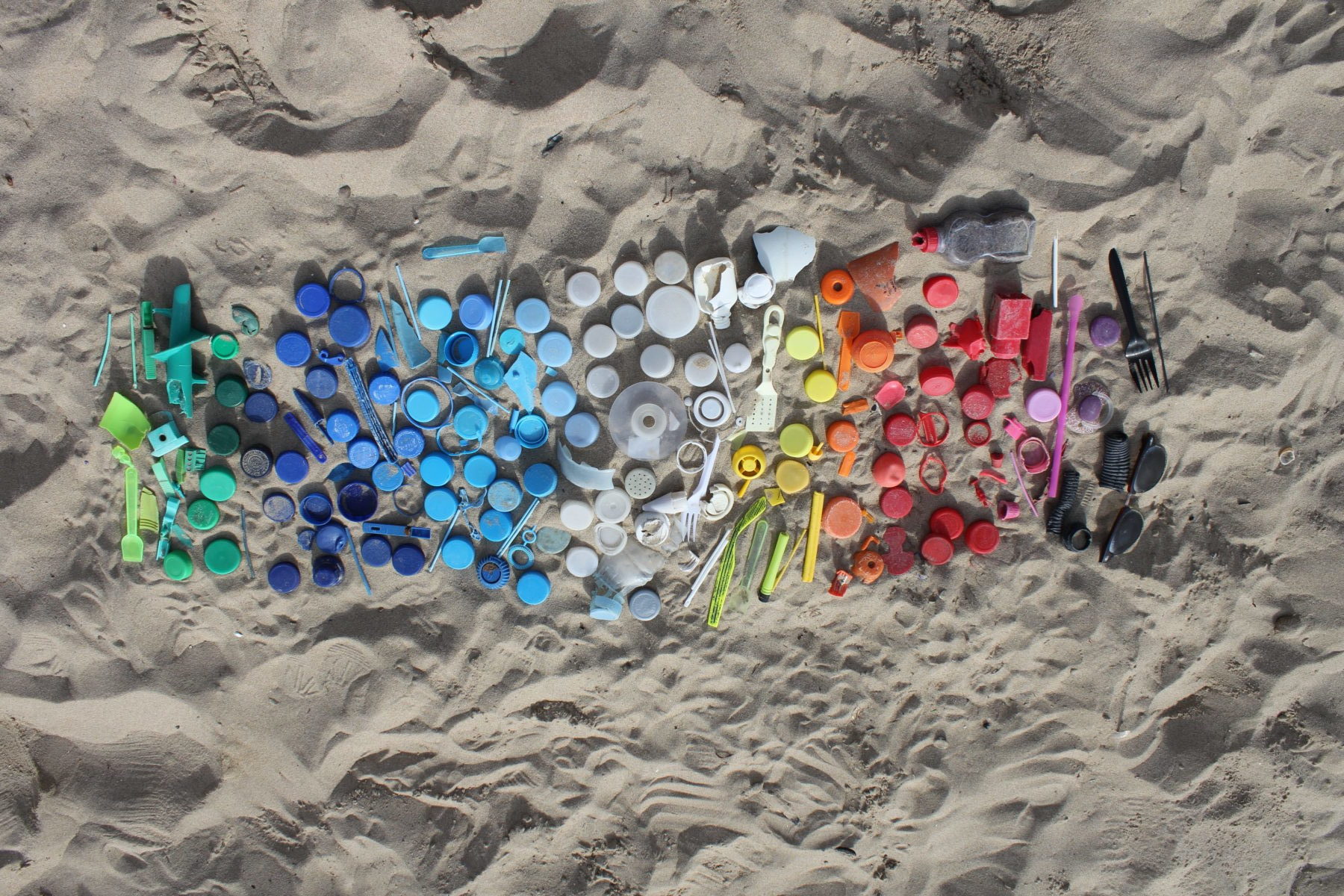 Celebrating Sustainable Fabrics
With Plastic Free July wrapping up today, we at Pine Crest wanted to use this opportunity to share various forms of innovative sustainable fabrics. Eco-friendly fabrics have changed the fashion industry, allowing designers and producers to be more environmentally conscious. This drive for protecting the environment has resulted in eco-friendly being the latest fashion trend, one that shows no sign of slowing down. So, let's take a look at four of the most unique eco-friendly fibers that are on the market today.
Repreve:
Water bottles have long been a talking point for environmental consciousness, using plastic in such a disposable and massive market is harmful to the environment. Billions of empty plastic bottles are constantly being thrown away but Repreve takes the bottles and gives them a new life as fabric. Since 2007, Repreve has recycled nearly 17 billion plastic water bottles in their effort to reach 20 billion bottles by 2020. Repreve starts by taking the bottles, and other forms of plastic waste, and melting them down. They then refine the melted plastic to remove any impurities that the plastic may possess. This plastic is then turned into chips, which can be spun into an elastic fiber. These fibers are then spun into fabric, providing stretch and comfort. Pine Crest always stays stocked with various Repreve fabrics in an effort to maintain an ever-expanding catalog of eco-friendly styles.
Econyl:
Econyl fabric is created using waste from a variety of sources like fishing nets, carpet floorings, fabric scraps, and industrial plastics. Their process focuses on the recycling of nylon to produce textile yarns. What's unique about Econyl is that the recycled nylon that is produced has the same original purity as virgin nylon. This means that there is potential to continuously recycle this nylon without ever losing any of its elastic qualities. This innovation holds the potential for no new nylon to ever enter the consumer system. Instead, Econyl recycled nylon could continuously provide elastic qualities for fabrics.
MIPAN regen:
MIPAN regen is the world's first recycled nylon filament yarn intended for textile use. It's produced from 100% recycled polyester, entirely coming from post-consumer materials that contain varying degrees of nylon. Similar to Repreve, MIPAN regen fabric takes post-industrial waste and melts it down to filter out everything but the elastic properties. It's then pressed out and cooled, turning the recycled waste into Mipan regen chips. These chips are then spun into MIPAN regen yarn that can go into various types of eco-friendly fabric products.
Top Green:
Top Green also utilizes recycled plastic that comes from the oceans. This recycled yarn is then used in new products, which reduces CO2emissions by up to 50% when compared to virgin nylon. Top Green fabric comes in a wide variety of options, including various eco-friendly dyes, coatings, yarns, and filaments. All of these innovations paint a picture of environmental consciousness and a world with a more versatile line of eco-friendly fabrics.
Always Looking Forward
Whether it's turning water bottles into textiles or designing recycled nylon that's just as good as virgin nylon. All of these options are some of the leaders in providing something unique to environmental protection. Pine Crest Fabrics is continuously looking for the newest and greatest innovations in our field, so we can provide you with the trendiest sustainable fabric selection possible. I hope you all had a great and sustainable Plastic Free July.
For additional information on Pine Crest's sustainable practices, you can select the sustainable practices tab on our website.
If you are interested in eco-friendly fabric, click here for our recycled fabric options.
To follow Repreve's mission towards 20 billion recycled water bottles, click here.