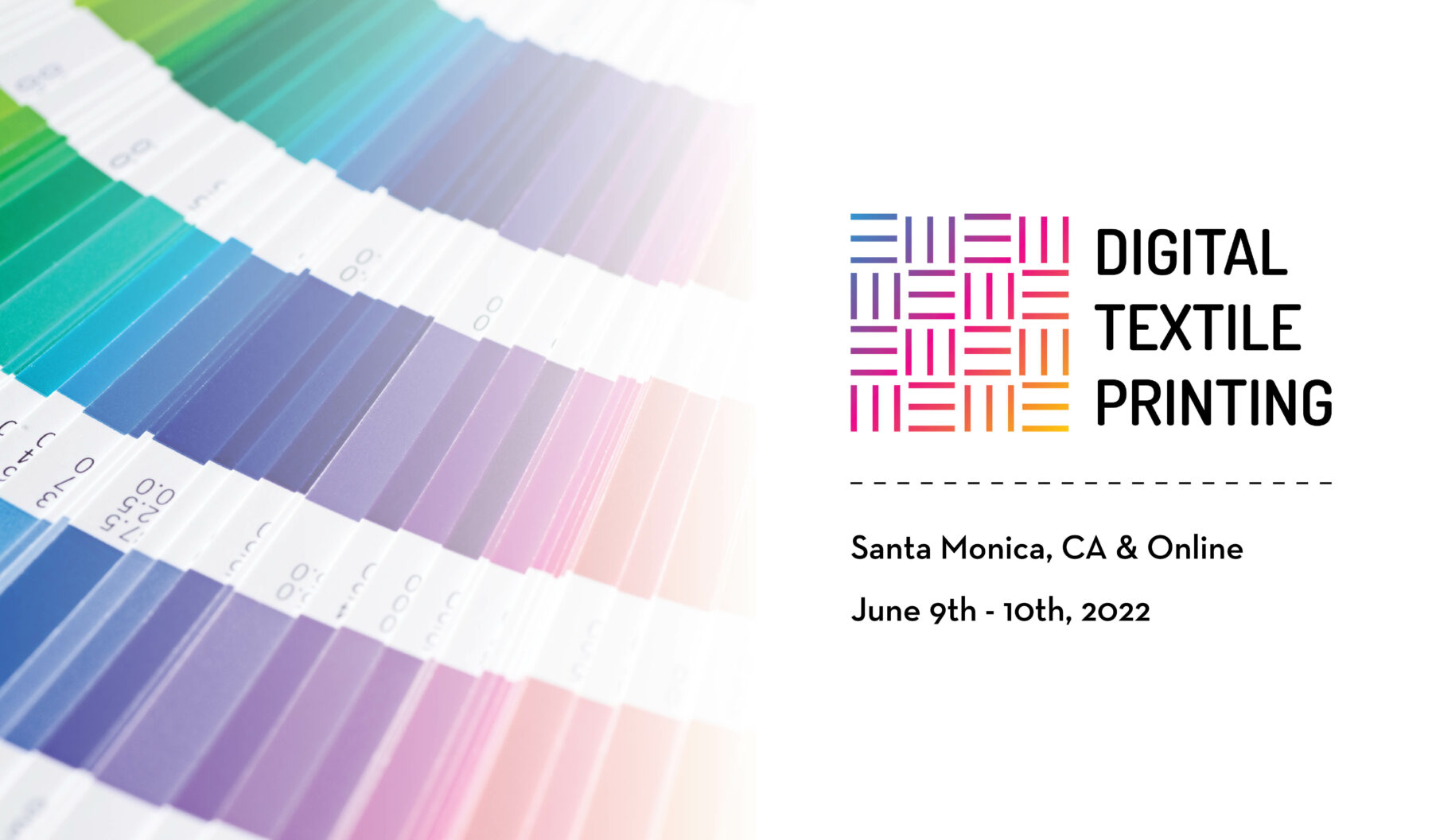 PCF will be at the Digital Textile Printing Conference
As a leader in custom fabric printing, Pine Crest Fabrics will be speaking at the Digital Textile Printing Conference from June 9 – June 10, 2022, in Santa Monica, CA & Online! The conference is a critically acclaimed event that examines vital topics centered around digital textile printing.
COVID-19 has put a lot of strain on supply chains and continues to show delays with production and shipping. With so many changes since PCF presented at the last DTP conference in 2020, it will be insightful to gain an understanding of new industry processes in June 2022. Jena Nesbitt, Product Strategy Director at Pine Crest Fabrics, will be a panelist discussing customization and e-commerce relevant to the current textile design market. 
The industry panelists will address how designers bring their concepts to life by adopting digital print, personalized patterns, etc. Smithers states that digital printing "allows designers, influencers, and brands to unleash creativity and make fast, sustainable fashion that allows personal expression. We will talk about the change and allow everyone to express themselves." 
Jena believes that digital printing is one of the most exciting innovations in the fashion industry. She says, "[t]he uses of digital printing technology on textiles has changed the capacity for brands and designers to create artwork that is truly their own. Any idea can be brought to life with minimal investment while allowing for easy adjustments in artwork through scale, color, and layout." 
Don't miss out on hearing from the top experts in the digital printing industry. Jena will be presenting on Day 2, June 10, at 9:30 AM PST. Please visit the Digital Textile Printing Conference website to learn more about the event and view the schedule.
P.S. Start your custom fabric printing journey today and visit our Pick-A-Print program with hundreds of digital prints and base fabrics. Contact your Fabric Specialist if you have any questions about the digital printing conference and custom printing fabrics!