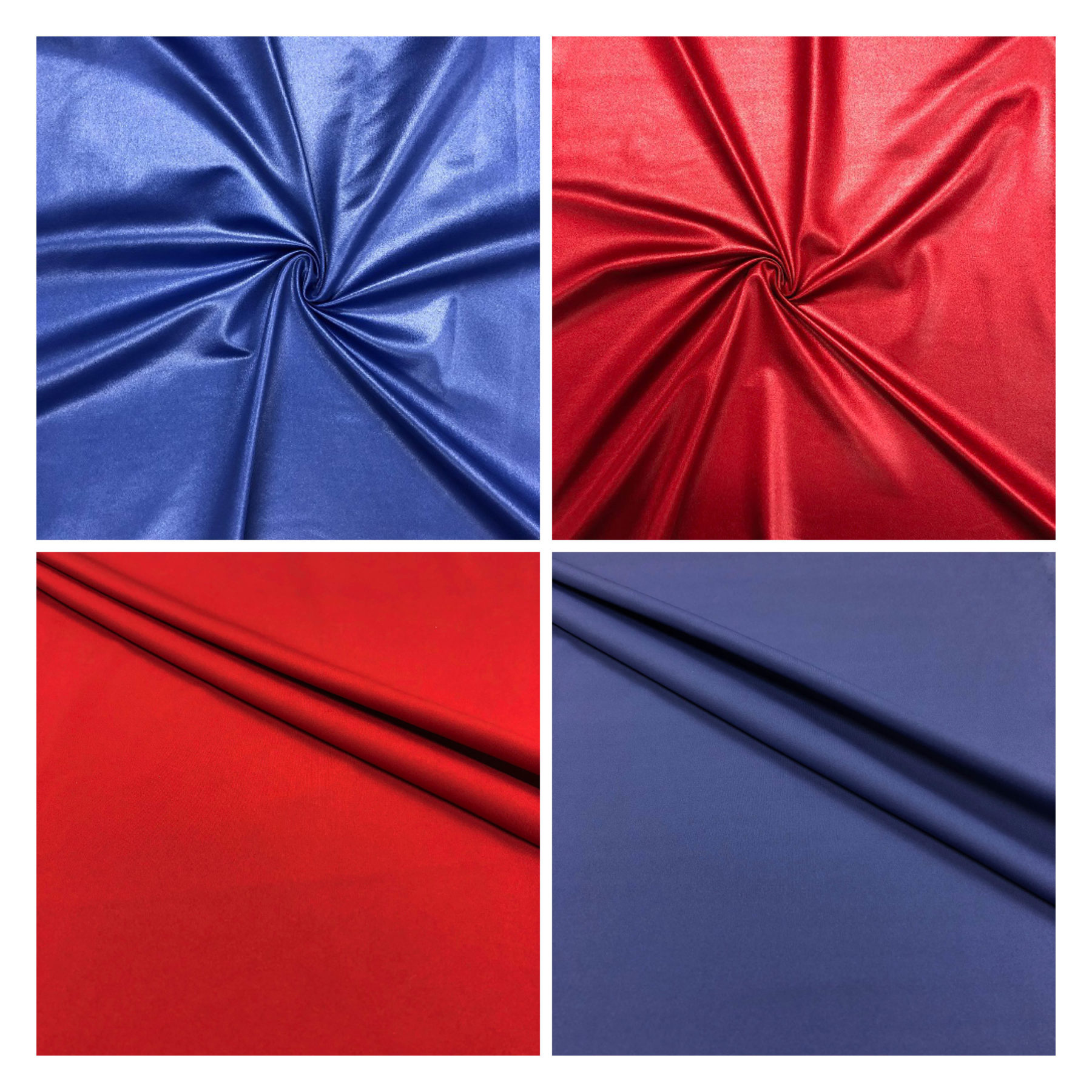 New Activewear Fabrics Winter 2020!
Pine Crest Fabrics has new 2020 arrivals as part of our proceeded effort to bring you wholesale stretch fabrics that best fits your needs. Lucid Ciré and Merit Heavy are two unique stretch fabrics that possess qualities that create a variety of beneficial traits. Everything from the Ciré finish on the Lucid Ciré to the interlock structure of the Merit Heavy has a reason, so let's dig a little deeper into their benefits and how they do it.
Lucid Ciré has a chic, polished appearance and will be stocked in ten different colors, ranging from a Rio Red to Amparo Blue. The high-shine finish, when coupled with eye-catching colors, creates a dynamic new look for performance garments. We developed the fabric using a calendering process, which gives a glossy finish through heat and pressure. Calendering is a high-end finishing technique that smooths the textile while slightly increasing the weight, making it a fashionable cloth for all markets.
Merit Heavy is an interlock fabric made with high-gauge polyester fibers allowing for opaque coverage even in light colors. This material provides high-performance traits, including excellent stretch recovery, soft hand, and fantastic wicking capabilities to keep you dry even in the sweatiest situations. First, it moves liquids from the inside of the garment to the outer fabric. Second, it's quick-drying, allowing for quick recovery from water and sweat. This wicking feature makes it perfect for apparel found in the gym, on the trail, or at the beach.
If these new activewear fabrics for winter 2020! sound perfect for your upcoming collection, we'd love to hear from you! Unsure if Lucid Ciré or Merit Heavy is right for your production and want to test your concept? Sample yardage is available now, reach out to your Fabric Specialist today!