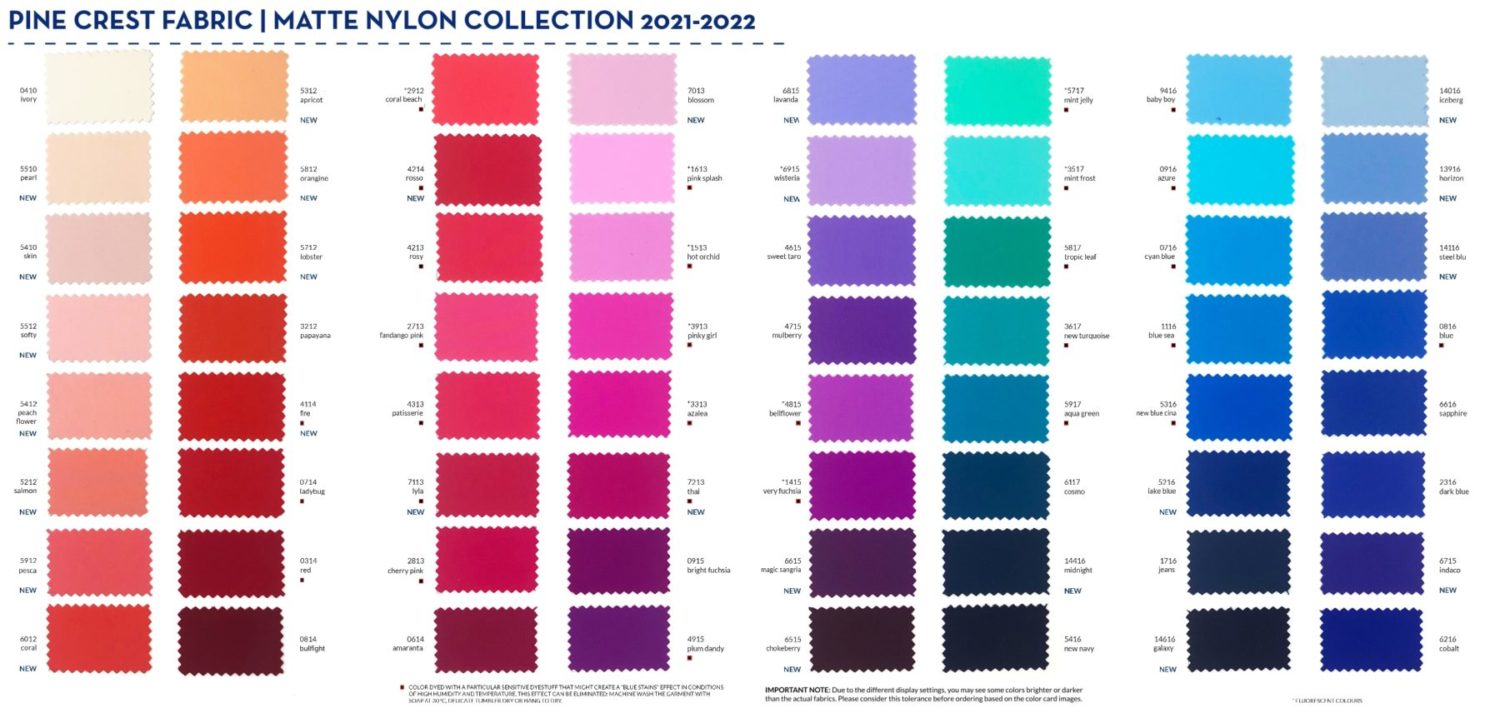 2021/22 Kira Color Cards
At Pine Crest Fabrics, we are proud to promote sustainable fabrics that focus on "quality with ethics" and are excited to share information about the pre-launch of new Kira colors. In our vision for the future, protection of the environment and supporting workers plays an essential role. For these reasons, we partner with fabric mills who put great care into supporting their local communities and sustainable practices.
When most people think of quality in the textile industry, they think of technical aspects and customer service. However, we believe that by going further to ensure eco-conscious practices and ethical conditions, the quality of our products is unparalleled. We actively invest in projects aimed to preserve and protect our global natural resources. We do this by carefully choosing the right partners and suppliers and ensuring the mutual goals for the defense of the environment through facts, figures, and, most importantly, actions.
Pine Crest Fabrics is committed to working with transparent partners, all fabrics in this collection comply with environmental assessments and certification tools like HIGG index, OEKO-TEX, Bluesign, and ZDHC (Zero Discharge of Hazardous Chemicals) program.
These products use only eco-friendly chemicals with a focus on the best raw materials like recycled yarns. Our partner facilities also undergo continuous monitoring of water consumption and air emissions to find new opportunities for saving energy and reducing our environmental impact.
We take an overall approach to sustainability by creating fabrics through processes that minimize negative environmental impact, preserve energy, and natural resources. Our partners are committed to procedures that are safe for employees and the surrounding communities while improving working conditions and enhancing living standards.
Our goal is to accomplish social responsibility by maintaining the right balance between economic growth and the welfare of our community.
We also actively promote the matching of two different cultures, which are the foundations of the modern collaborative and proficient work environment and aim to pave the way for the generations to come.
For more information about all of our new Kira colors pre-launch (coming soon) – please contact your fabric specialist to learn more.