Solid Tricot Matte Fabric
Looking for a matte fabric for swimwear? Spectrum Pro Matte is made with Creora® HighClo™ Spandex yarn. Creora® HighClo™ Spandex provides the highest level of chlorine resistance, holds the shape and fit, and of course has 4-way stretch.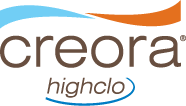 What's better than that? Well, this fabric also delivers compression qualities, allowing for shaping in garments. Talk about a perfect swim fabric! Spectrum Pro is not only for swimwear, but it is also a great high intensity or activewear fabric too with its ability to hold shape and provide compression. To seal the deal with how great this fabric is, it also provides UPF protection to keep everyone protected in the sun while wearing this fabric!
Additional Info:
81% Nylon, 19% Creora® HighClo™ Spandex
190GSM
UPF 50+
All Spectrum Pro Matte Tricot