Pink Brushed Interlock
FTS1232C1 | Pink
89% Nylon
11% Spandex
63/65″
260GSM
This Brushed Interlock is perfect for swimwear, lounge, or any activewear garment! This Brushed Interlock fabric has an extremely soft hand, with technical qualities making it comfortable to wear for long periods of time. This fabric is very breathable but also insulated due to the brushed components.
This style is NOT STOCKED until we have enough commitments. Commit to a roll of fabric, and soon the fabric can be yours. Once we have enough commitments for the fabric, we will order production and have your fabric ready for you.
Call your Fabric Specialist today for questions about sampling and placing commitments!
844-827-4206
Those with the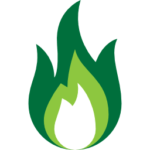 icon mean they have commitments already and are close to being ordered!