Recycled Eco-Friendly Repreve® Polyester Spandex – Black Wicking Interlock
Recycled Eco-Friendly Repreve® Polyester Spandex – Black Wicking Interlock
FTS1047C1 | Recycled Wicking Interlock
85% Recycled Polyester, 15% Spandex
160CM
260GSM
Recycled or Virgin quality available!

This Recycled Wicking Interlock Spandex is perfect for dance, yoga, and any activewear market! Not only is it perfect for activewear market but you also help save the planet. This Repreve Polyester Yarn is made out of recycled water bottles! This style is NOT STOCKED until we have enough commitments. Commit to a roll of a fabric and soon the fabric can be yours. Once we have enough commitments for the fabric, we will order production and have your fabric ready for you.
Call a sales representative to get your commitment in now: 844-827-4206
Those with the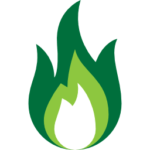 icon mean they have commitments already and are close to being ordered!