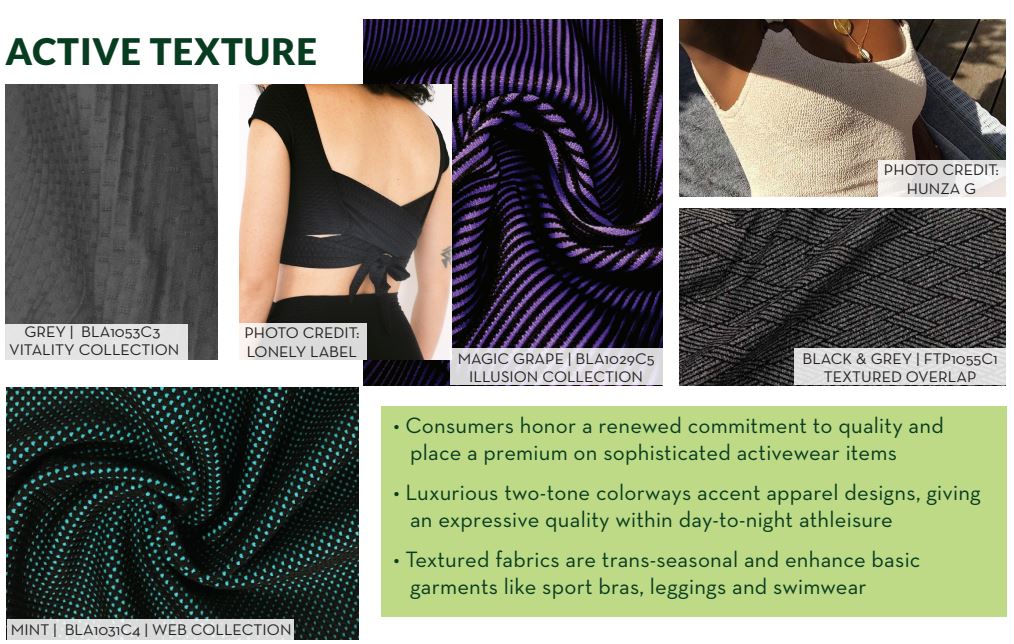 Textured Fabrics Forecast
For 2019/2020, there is a focus on bringing vibrancy and vitality back into the sportswear market through textured fabrics. This invigorates the market through colorations and textures that don't neglect the performance aspects. A premium is now on sophisticated activewear that is trans-seasonal and delivers high-quality capabilities.
Textured materials instantly elevate your designs. These seasons are all about sensory overload. An array of tantalizing textures are seen all over the catwalks to give rich depth to every look. This tactile addition appeals to the everyday wardrobe for an all around chic and modern look. Alongside textures, two-tone colorways accent apparel design while bringing an expressive quality to day-to-night athleisure. A mixture of textures to give the versatile and daring statement than with this trending fabric!
Finally, with the recent launch of our new Brazilian Lux collection, Pine Crest Fabrics is ensuring that the textile trends of this year and the next are the most cutting-edge materials for you!