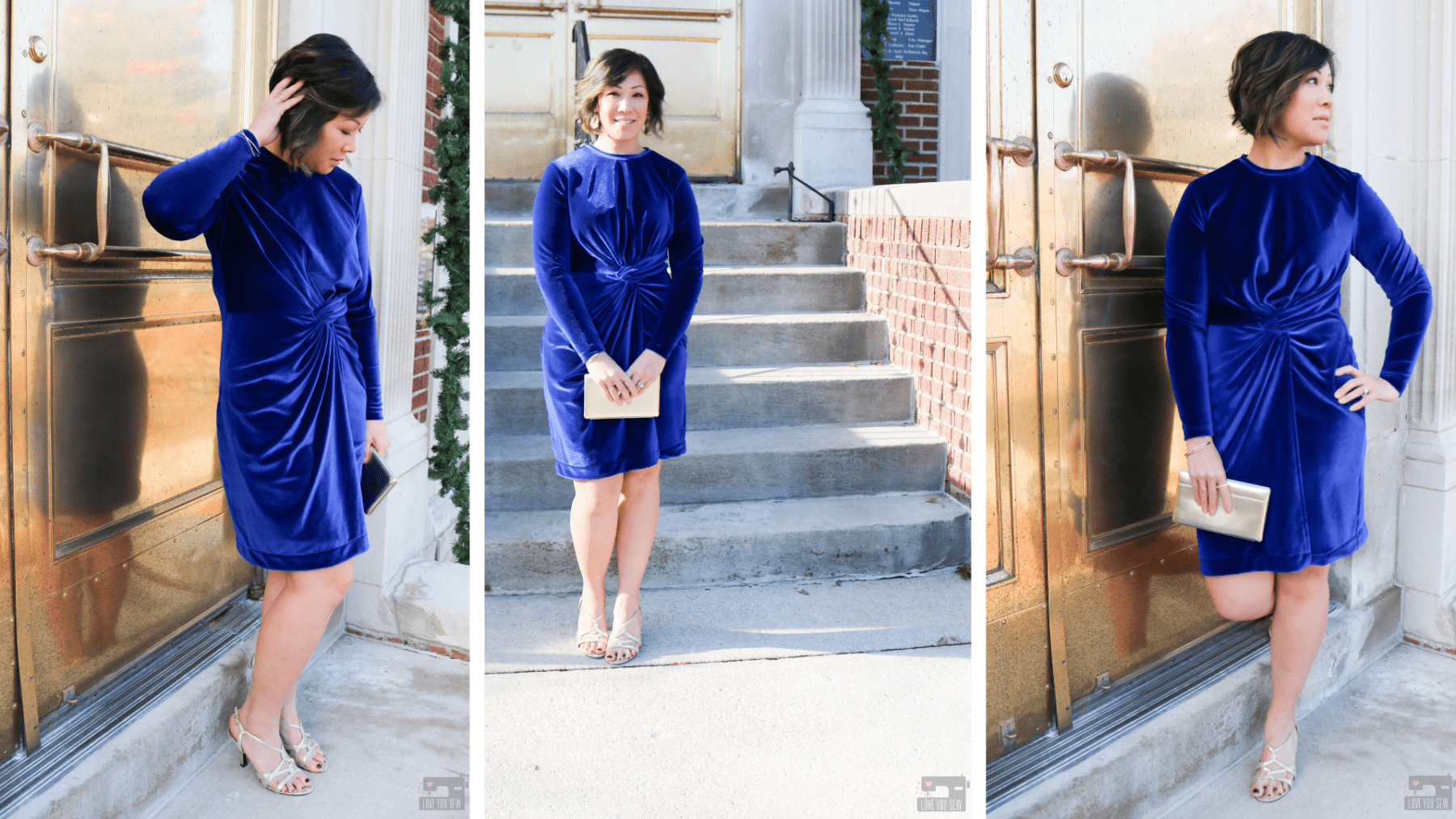 Stretch Velvet Feature
Check out our Royal Velvet being featured by Love You Sew's amazing blog now!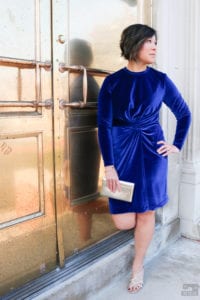 Pine Crest Fabrics is so thrilled to show off the wonderful work of Love You Sew. During the busy holiday season, we reached out on the off chance that Cristy could fit us into her busy schedule. Turns out our offer of using our stretch velvet was something she couldn't pass up! We were so excited because we knew this was the time of year to show off this velvet fabric. During this collaboration, Cristy went through our Radiance Velvet page to pick her color! Once she picked the royal blue, she went off on her sewing adventure! Working with Cristy in the past, we knew that we'd see something amazing created and she defied expectations once again. The dress turned out so stunning! The luxurious royal blue stretch velvet combined with the McCall's Pattern Twist Front Dress pattern makes this one of our favorite collaborations to date!
Royal Blue Velvet
There was no better time to say Happy Holidays than with some velvet. Luckily, it is a fabric on-trend with the 90s feeling that is happening now in the fashion world. There is also just something about velvet that brings a sense of luxury to any outfit. All of us at Pine Crest Fabrics are so amazed by how it turned out.
Our Stretch Velvet has the best stretch in the market! Our Velvet Collection is 90% Polyester and 10% Spandex content. Even with the heavier weight of 300GSM, this fabric is breathable and has a soft back that is comfortable against the skin. It gives you the 4-way stretch you need to have your dress, tops, dancewear, or athleisure apparel hold its shape and comfort all day!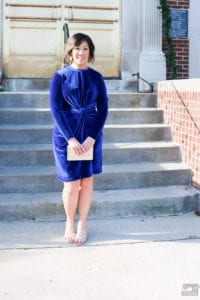 Before you leave to explore her blog, we want to thank Cristy for working with us again! If you need more information about velvets, check out our website or go on Fabric.com to see our velvets on their site today!