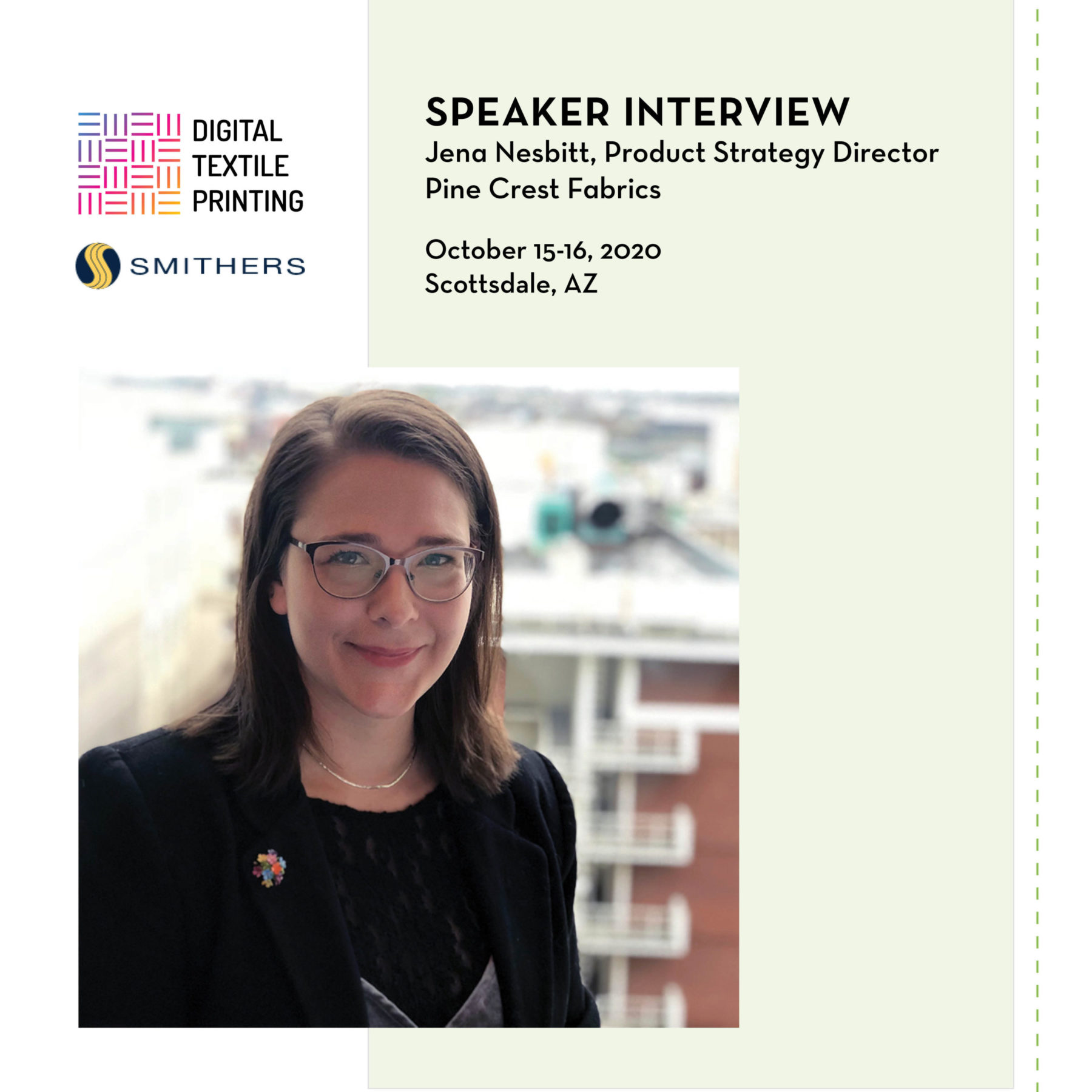 Digital Textile Printing US 2020
Jena Nesbitt, Product Strategy Director at Pine Crest Fabrics, leads a discussion about Digital Textile Printing with Smithers, an International Trade & Development company. Smithers will be hosting an Online Digital Textile Printing Conference on October 15-16, 2020. At the event, Jena will be speaking about waste reduction, customization, and quick-to-market textile design. 
Insight From Jena
As Product Strategy Director at PCF, Jena brings insight into market trends through research and staying connected to the fashion industry. With over a decade of experience in the apparel industry, she explains, "[d]igital printing has impacted small manufacturers and start-up direct-to-consumer (DTC) brands to quickly and inexpensively develop trend right textile designs through digital printing methods. At Pine Crest Fabrics, we assist our wholesale buyers by offering an extensive open library of designs that can be personalized and applied to a variety of base fabrics. We have seen digital printing help to reduce waste in the strike-off process and allow companies to make smart production decisions through shorter lead times, allowing for quick sample making and concept testing on social media outlets." 
Check out the event
PCF is proud to be a part of the 2020 event that examines vital topics centered around digital textile printing. Don't miss out on hearing from the top experts in digital print. To find out more information about the Digital Textile Printing Conference, please visit the event website. Also, to read the full interview with Jena and Smithers about the Digital Textile Industry, and the 2020 Event, click here.