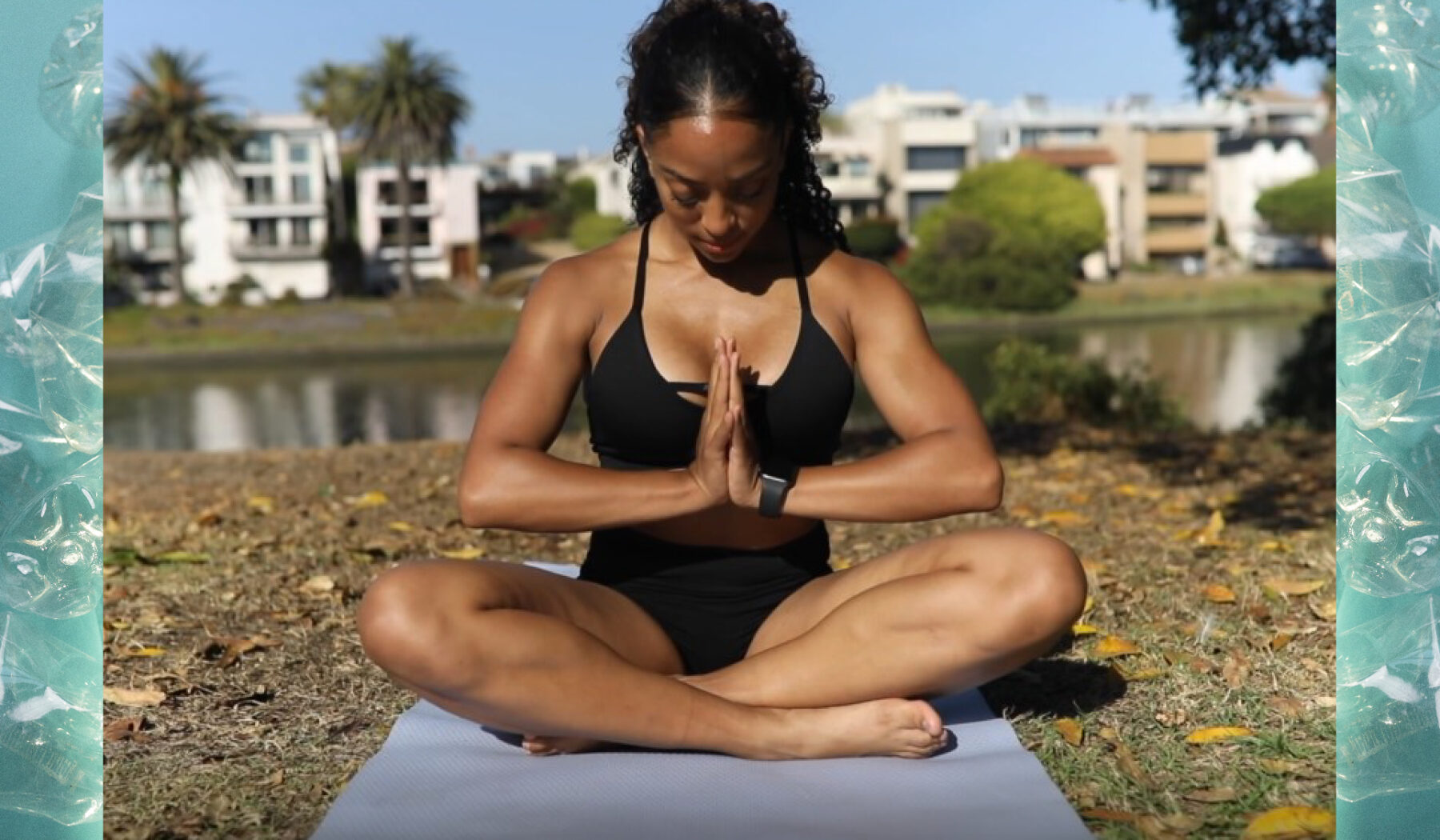 PCF Celebrates Over 1.3 Million Plastic Bottles Diverted from Landfills in 2022
Pine Crest Fabrics announces that one of our 2022 sustainability goals has been reached! Our fabrics diverted over 1 million plastic bottles from landfills last year! We cannot be more thrilled to have reached this achievement. Thanks to the REPREVE® Recycled Polyester fiber, we are able to track exactly how many plastic bottles were recycled by our fabrics.
REPREVE® Recycled Polyester Repurposes Plastic Waste
The high-performance REPREVE® Recycled Polyester fiber can be found in some of the biggest brands in activewear, outdoor wear, fashion, and yoga apparel. This fiber is renowned for its performance qualities as well as for reclaiming plastic bottles that would otherwise end up in landfills. UNIFI, the company behind REPREVE, is known to be leading the way in establishing a more circular textile industry rather than a linear one.
PCF is thrilled to carry fabrics that are made with this fiber and continue working towards greater sustainability both in our practices and our products. So, which fabrics were responsible for this PCF landmark achievement? Let's explore the three fabrics that helped get us there.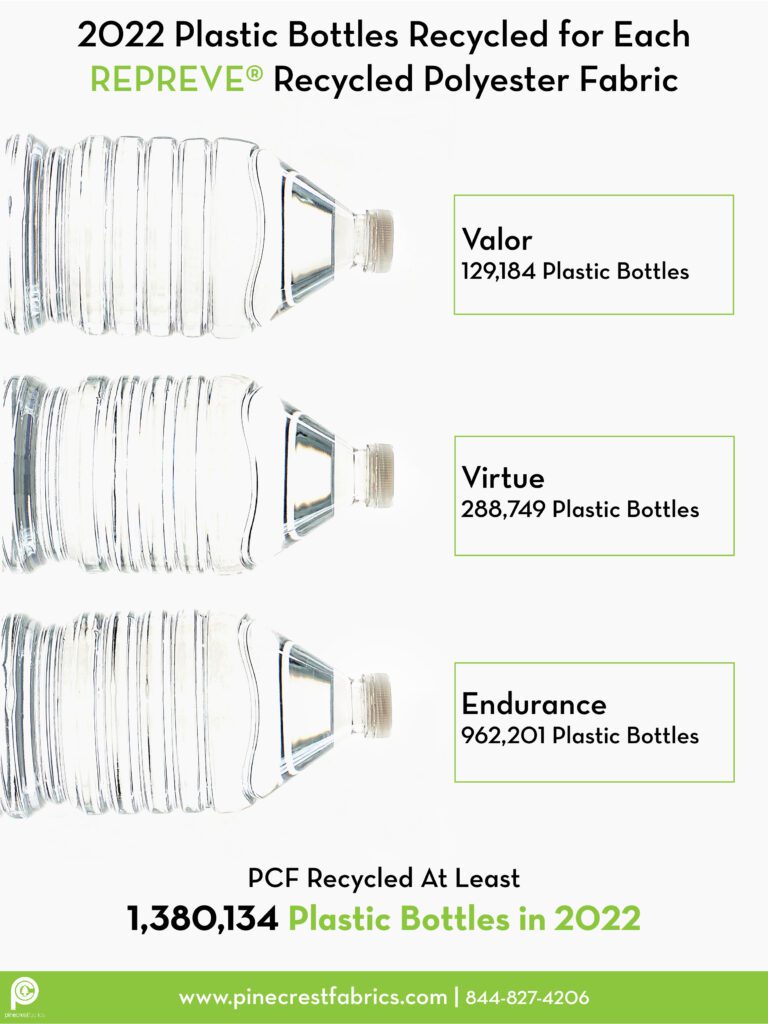 Valor 
2022 Plastic Bottle Count: 129,184
Plastic Bottles Per Yard: 18
Performance Properties: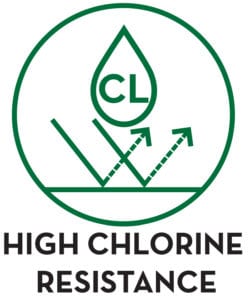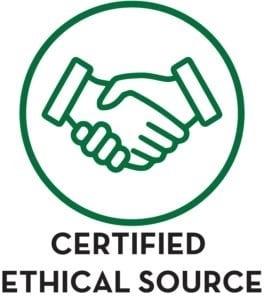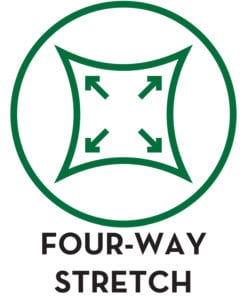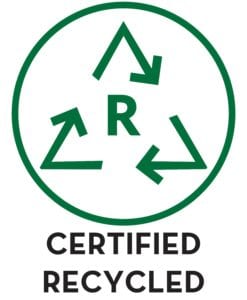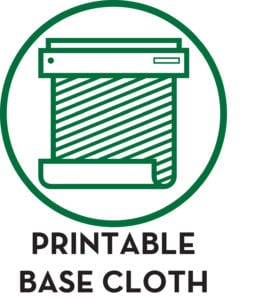 Virtue
2022 Plastic Bottle Count: 288,749
Plastic Bottles Per Yard: 13
Performance Properties: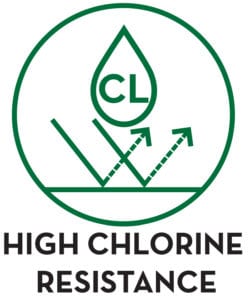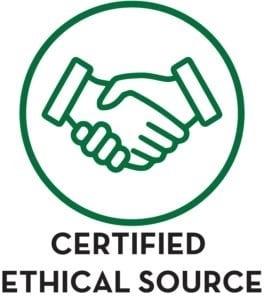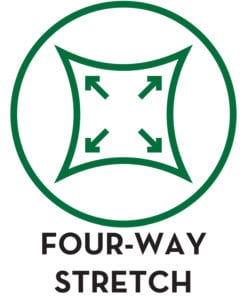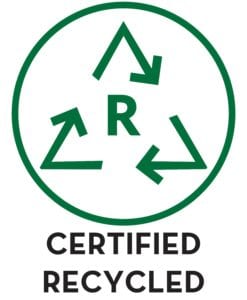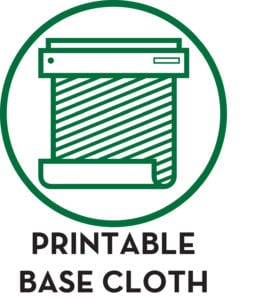 Endurance
962,201 bottles
2022 Plastic Bottle Count: 962,201
Plastic Bottles Per Yard: 13 (265GSM) & 17 (300GSM)
Performance Properties: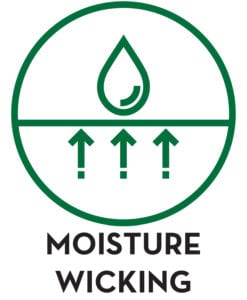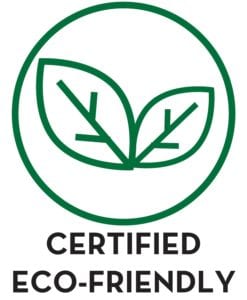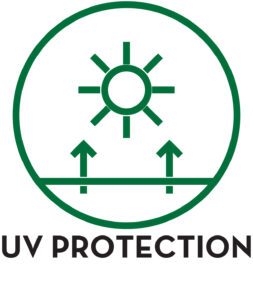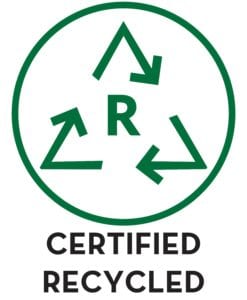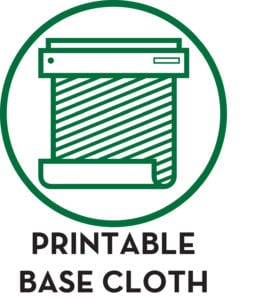 Our Endurance Collection is one of our most popular styles for activewear garments. Endurance is stocked in PDX in 15 colors, 3 brand-new exclusive prints, and a printable white base cloth. Endurance alone has diverted 1,365,949 plastic bottles from landfills since we've carried it (so far)! Four of our newest colors are listed below – Biking Red, Deep Teal, Blue Lolite, and Violet Indigo.
A Green Year Ahead
Pine Crest Fabrics is always thrilled to expand our in-stock product line and provide fresh fabrics and contemporary styles for your collections! We just launched seven additional colors to Palm Rec 18! A luxurious swimwear fabric that is made with 100% recycled nylon. Explore all of our REPREVE recycled fabrics and keep your eyes out for even more exciting styles coming soon by subscribing to our email list. That way you'll be first to know about new arrivals, special promos, and all the PCF news!
Contact a fabric specialist for pricing or more information.