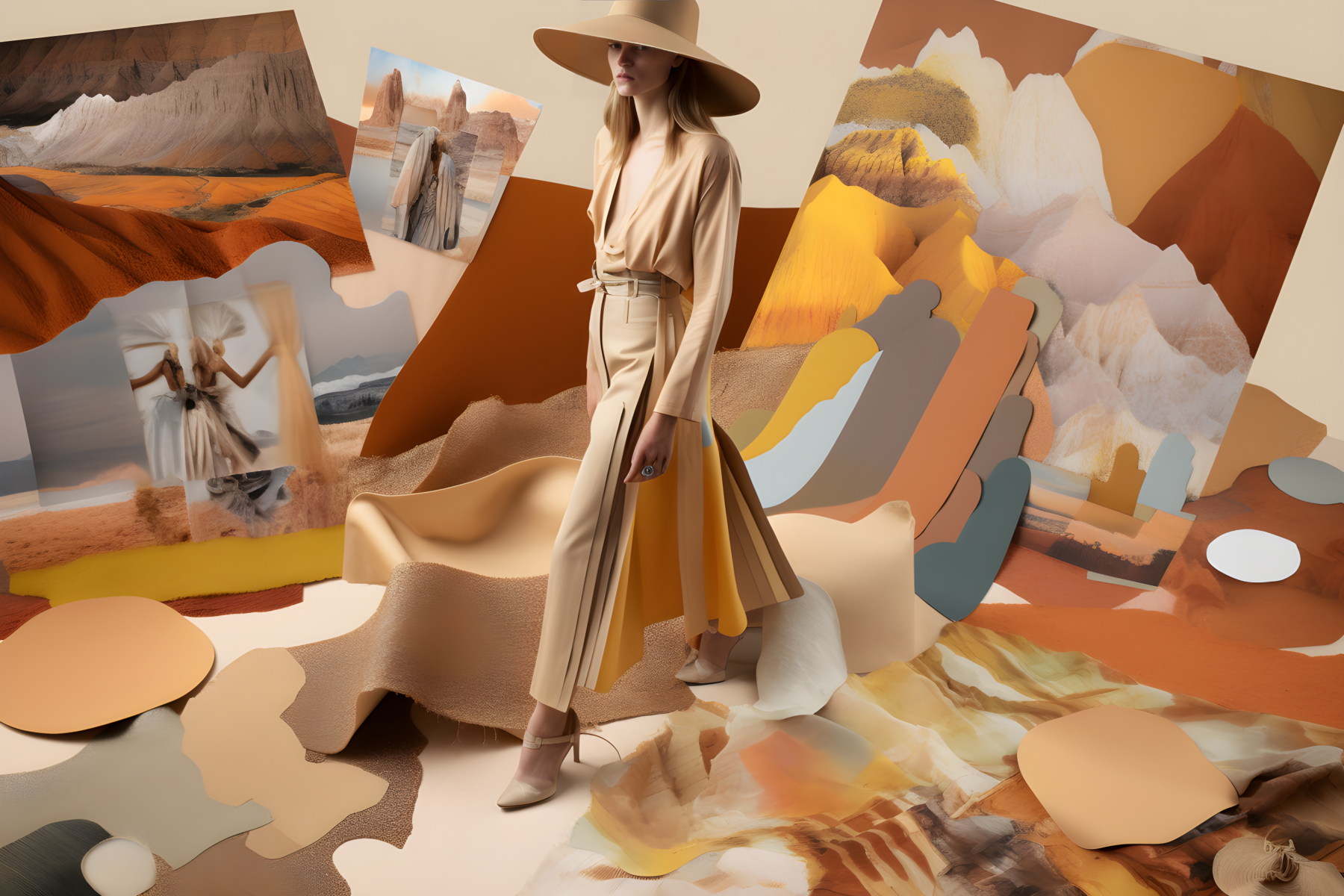 First-Ever AI Fashion Week Showcases Jena Nesbitt's Debut AI Fashion Collection
You've probably heard of the trending chatbot, ChatGPT. It's an interactive AI (artificial intelligence) tool that responds to text inputs (think instant messaging) with responses from providing word definitions, explanations of the solar system, to even composing an entire song. AI capability and accessibility have expanded to many corners of our world over the years, and that includes the fashion industry. AI can be used in a variety of stages in the fashion industry – from conceptualizing designs, improving efficiency in production, to even supporting sales and marketing.
AI FASHION WEEK
This month, Trendland opens the first-ever AI Fashion Week in New York City. It features both online and IRL (in real life) collections for attendees, showcasing artists' renditions of virtual runways, clothing collections, and more. The hope of this event is to demonstrate how AI can be utilized in fashion, bringing more awareness to the public and an opportunity for AI artists to showcase their work.
PCF's own product strategy director, Jena Nesbitt, will make her debut as an AI artist showcasing her own AI fashion collection at the event. Nesbitt is passionate about digital evolution in the fashion and textile industry. She authors PCF's Trend Reports, forecasting fashion trends in the stretch fabric market, however, AI and digital fashion trends have certainly been on her radar for years. Now with the expansion, development, and greater accessibility of AI-powered technology and programs, Nesbitt has since become an AI creative force in fashion, marketing, and beyond.
USE OF AI IN MARKETING
The fact of the matter is, AI-created images, words, and even music can often be indistinguishable from human-created media. Take a look at a recent study that found that participants were more likely to trust AI-generated faces rather than images of real faces. Because of the high quality to which AI can often perform, it has raised concerns regarding how to distinguish AI or human-created products.
PCF recognizes the importance of transparency and disclosure when an image is AI-generated. We are excited to remain at the forefront of these technological advances and may use AI-generated images in our marketing and other areas of business. We see this capability as being instrumental in showcasing garment concepts in which our fabric can be used. However, we recognize the importance of transparency and will always disclose if an image or video was created with artificial intelligence.
AI Model in Endurance White
AI Model in Endurance Biking Red
AI Model in Endurance Violet Indigo
Stay tuned about PCF and fashion news, follow our LinkedIn!