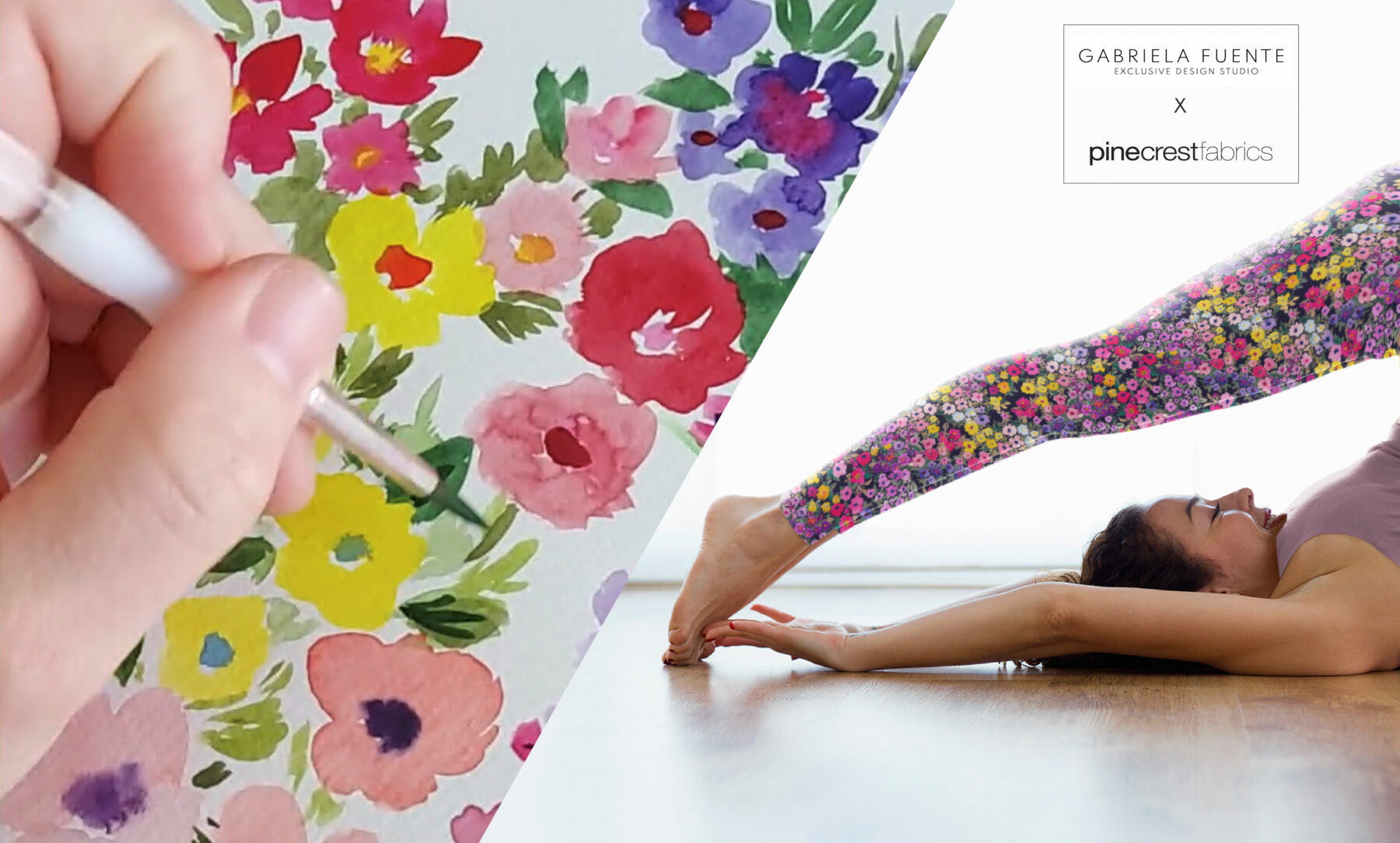 Meet the Artist: Interview with Print Designer Gabriela Fuente
Gabriela Fuente is a talented print designer with a focus on not only creating beautiful and timeless prints but also on helping fashion to be more sustainable and colorful. Her work has appeared in collections from some of the biggest names in fashion and she offers a growing and versatile catalog of prints from her company, Exclusive Design Studio.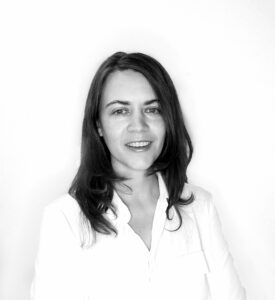 Gabriela Fuente
Born and raised in Brazil, Fuente is a skilled multi-disciplinary print designer and business owner now based in Iceland. Fuente studied Fashion and Apparel Design at Faculdade Santa Marcelina in São Paulo as well as Journalism at Universidade Presbiteriana Mackenzie and Computers for Textile Design at the University of the Arts in London.
After 10 years of print design experience, she decided it was time to launch her own studio. In early 2020, she founded the Exclusive Design Studio offering a large catalog of prints that she continues to expand. Fuente now specializes in designs for stationery, interior design, and fashion apparel with two main touchstones behind her work – trendiness and timelessness.
Fuente is the artist behind the four Gabriela Fuente x PCF Collection exclusive prints. While running her studio and continuing to create amazing work, she utilizes her online platform to build her brand, connect with clients and fellow designers, and share insight into her design process. We sat down and talked with Fuente about her design studio, artistic inspiration, and much more.
Can you tell us a little bit about your background, where you're from, and how you got started in design?
I was born and raised in Brazil, and I studied fashion design before becoming a print designer.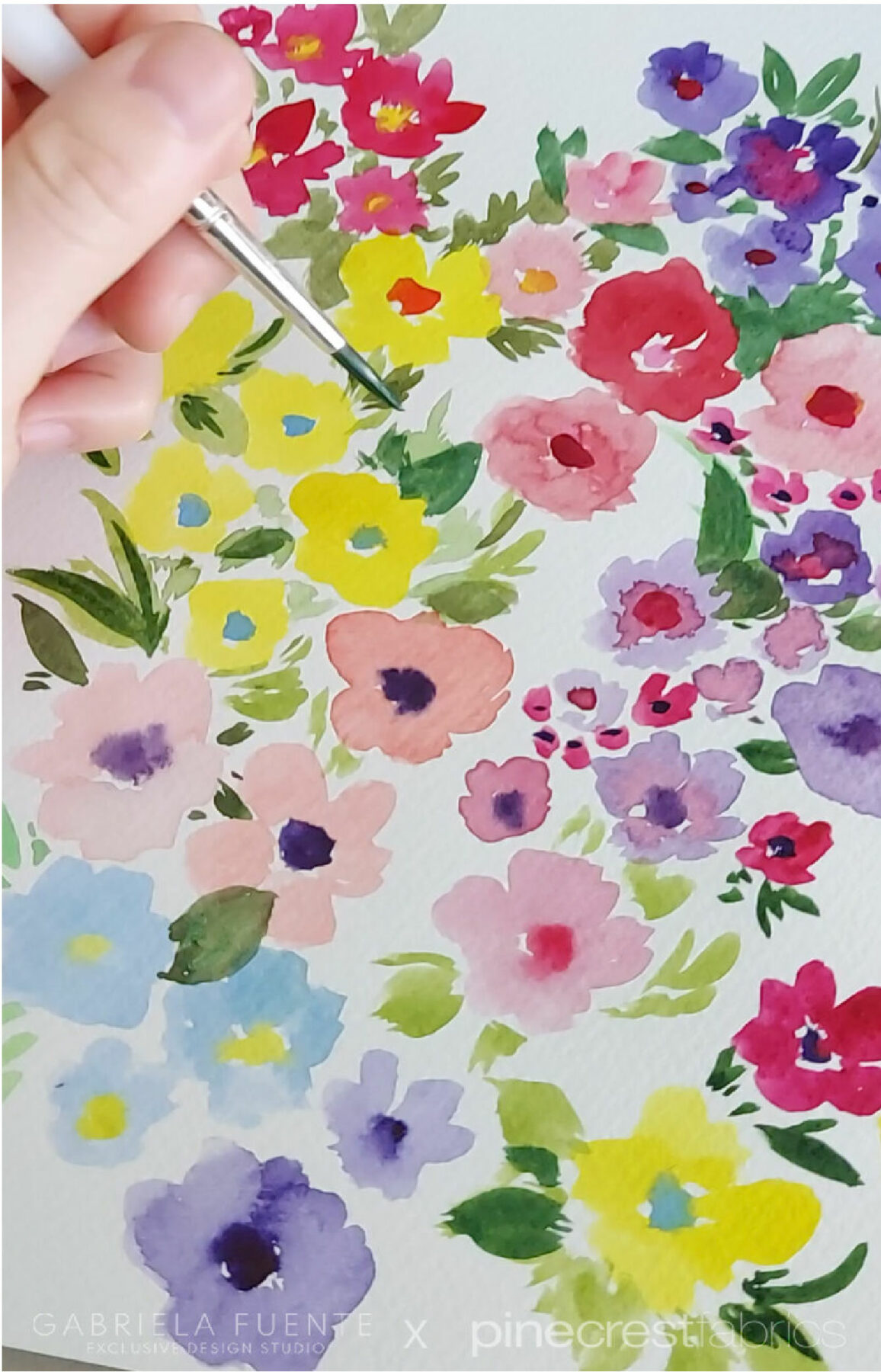 How has your work evolved over your career and where can you see it evolving in the future?
My work is constantly evolving; I'm always curious to learn about new techniques and materials.
You mentioned you launched your design studio in early 2020. Would you consider yourself a startup and how has the process been going?
I consider the studio still a startup. In 2020 and 2021, things were uncertain because of the pandemic. The process of having a company is not always easy, but in Iceland, the paperwork is relatively simple and straightforward, which makes it easy to start a company.
Do you have a mission for your brand?
My brand mission is to help fashion to be more sustainable and colorful. By creating with purpose, that is, creating designs that are trendy but that are also aiming to be timeless. Sustainable by being a 100% online studio that doesn't print unnecessary samples and doesn't ship boxes to agents around the globe.
What social media strategies have made the biggest impact on your success?
Having a consistent social media strategic presence on LinkedIn has been vital in building my brand and connecting with potential clients.
What tools, techniques, or strategies do you use for trend forecasting?
For trend forecasting, I read several influential trend publications and trend reports and also created my trend and mood board material with images from catwalks and inspiration trips.
What print trends do you see defining 2023/24?
Natural textures: Abstract watercolor textures, animal skin, and textures made with hand-dying techniques (ex: tie-dye)
Painted Florals
Digital: AI, psychedelic prints, and 3D artificial/future-like prints
Also, I think a lot of the classic prints will continue to be on trend.
Where do you typically find the most inspiration for your designs?
Most of my inspiration is from nature, art, cinema, inspirational trips, and everyday objects.
Are there current artists that you admire? If so, who?
I have a keen appreciation for the works of contemporary artists. Last year, I had the privilege of attending the Venice Art Biennale, which proved to be a truly inspirational journey. Venice is an enchanting city on its own, during the Binenalle you are surrounded by art from every corner of the world. It was a truly fantastic experience.
What is your chosen medium and technique for creating your artwork?
I mostly work with watercolor, gouache, pencil, pen, and ink and I love experimenting with new materials and techniques.
Can you speak to the process of turning a piece of artwork, like a painting, into a textile design?
I start with a mood board that references research on the drawing or painting process, followed by the digital part of the design (scanning and digitalizing the artwork). In Photoshop, I create a repeat and colorways.
Do you have a favorite print from our collaboration?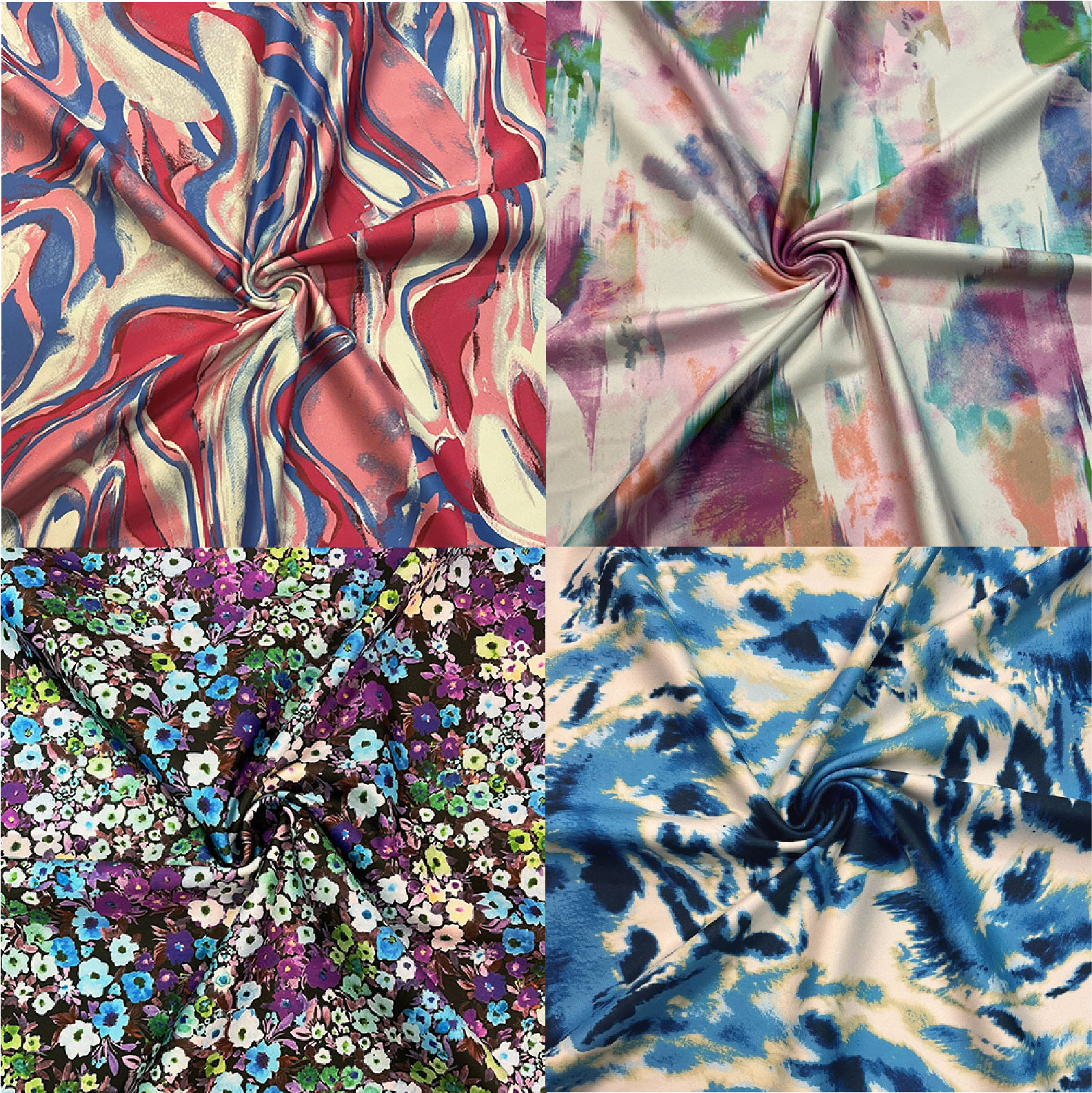 I love all the prints; it's always hard to pick a favorite.
If someone wants to work with you, what's the best way for them to connect?
The best way to connect would be to go to https://exclusivedesignstudio.com/ and write a message or send an email to: design@exclusivedesignstudio.com
Is there anything else you'd like to share today?
I would like to thank you for the interview and to thank all the wonderful Pine Crest Fabrics team for the opportunity to create this beautiful collaboration.
Thank you for reading and thank you for joining us Gabriela Fuente!
PCF is thrilled to have been part of such a wonderful collaboration with talented artist and skilled print designer, Gabriela Fuente. Explore the collaboration here: Gabriela Fuente x PCF Collection. And if you'd like to connect with Fuente, please visit her website: www.exclusivedesignstudio.com
For fabric information, contact us here!