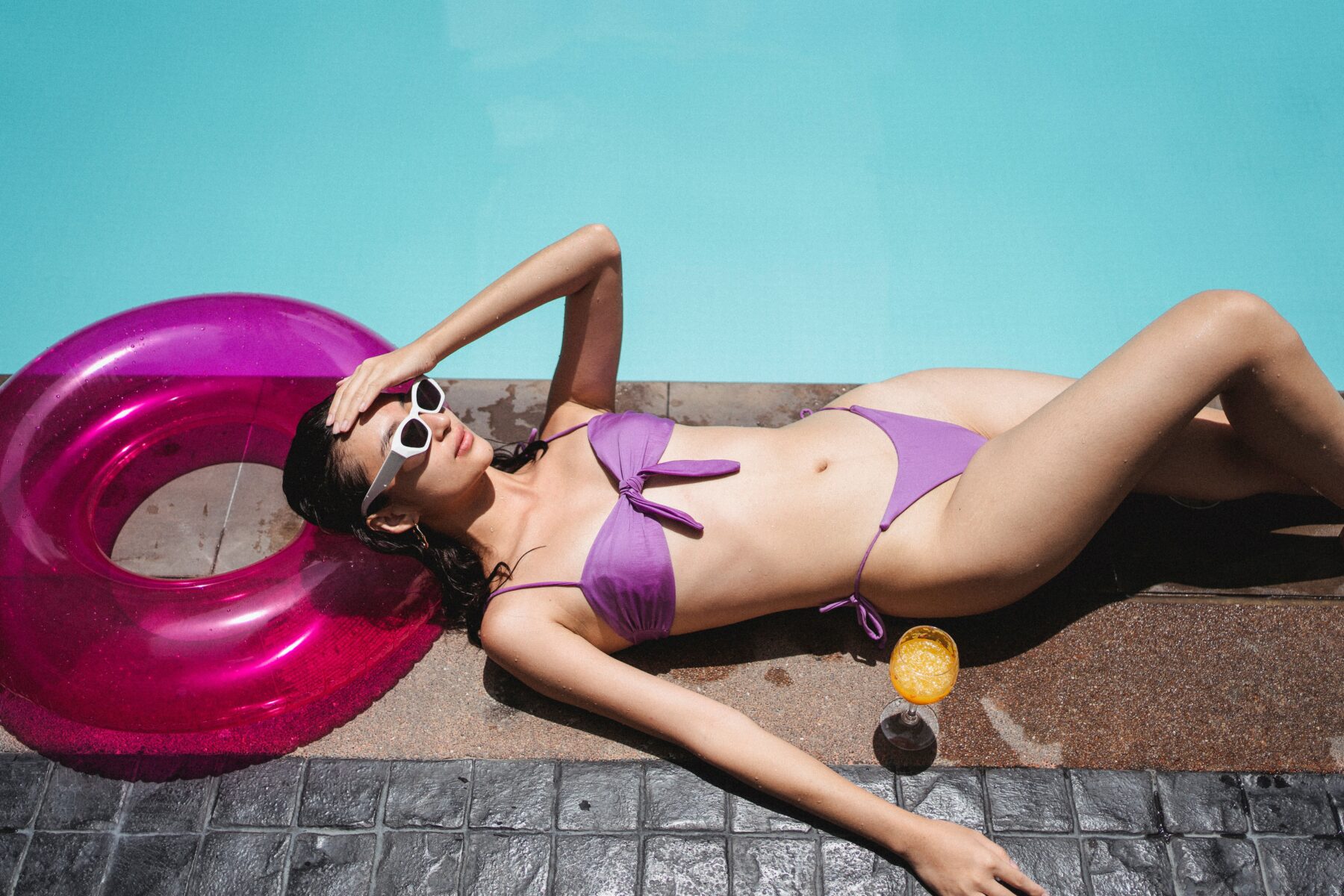 New Arrivals: 7 New Palm Rec Colors for Swimwear 2023/24
Summer is right around the corner. It's the perfect time to consider which sustainable fabrics and swimwear color trends will define the upcoming warm seasons. That's why PCF is launching 7 new Palm Rec colors for swimwear 2023/24. These styles are in stock and ready to ship ahead of your next swimwear and beachwear collections. Build your next collection palette with the trend-right shades below!
Palm Rec 18 Recycled Nylon Collection
Consumers increasingly seek out sustainable fashion and are now even willing to spend more for sustainable products. According to Forbes, Gen Z consumers are at the forefront of sustainable shopping as studies show this generation tends to spend at companies that align with their values. As Gen Z grows into adulthood, it is projected that they will represent 27% of the world's income by 2030. Because the nylon fiber in Palm Rec is regenerated from post-industrial waste, it both contributes to our efforts to reduce our impact on the environment while meeting customers' expectations.
The best recycled nylon swimwear fabric combines luxury with sustainability. And that's exactly what the Palm Rec 18 Collection offers. With a buttery soft hand, Palm Rec 18 features a soft touch with high coverage, making it an exceptional choice for swimwear. Along with these high-quality fabric properties, Palm Rec is made with 100% recycled nylon!
Trend-Forecasted Shades for Swim 2023/24
PCF has added seven new shades to our stocked Palm Rec Collection. These seven shades are trend-forecasted to be key colors for 2023/24. Fuel your next swimwear and beachwear collection with nature-inspired neutrals like Sage and Seafoam. Add a pop of sweetness with shades like Azalea and Sweet Taro. Combine it all with reliable solids like Bull Fight and Galaxy. The palette possibilities are endless!
TTR108C33 | Bullfight
TTR108C36 | Apricot
TTR108C35 | Sage
TTR108C38 | Seafoam
TTR108C37 | Galaxy
TTR108C32 | Sweet Taro
TTR108C34 | Azalea
"A calm palette of essential shades is illuminated with a lucid apricot accent. This trend features a luminous glow that layers with nature-inspired updated neutrals like sage, bluish grey, and deep navy. Rounded out with a trend-right crimson red, this collection of colors brings modern sophistication to beach and swimwear."
100+ Colors for Infinite Palette Possibilities
The ten shades of Palm Rec 18 are now stocked in PCF's Portland location and are ready to ship at minimums of as little as 15 yards! However, the color options do not end with our stocked styles. We offer over 100 more colors available at 77-yard minimums to feed your every design need. For more information, view our digital collection book, Matte Nylon Collection. It features all the available fabrics including virgin and recycled nylon fibers available for custom order along with our full Matte Nylon 2023-24 color chart.

Discontinued Items at a Deal
PCF is committed to consistently offering fresh styles and colors. But that doesn't mean we no longer have any stock of our discontinued styles left! View our Deadstock Deals for our lowest pricing on dropped product book styles. These fabrics are limited in stock and go fast, so make an offer while you can!
Pricing and minimums may vary.
Contact us for more information.