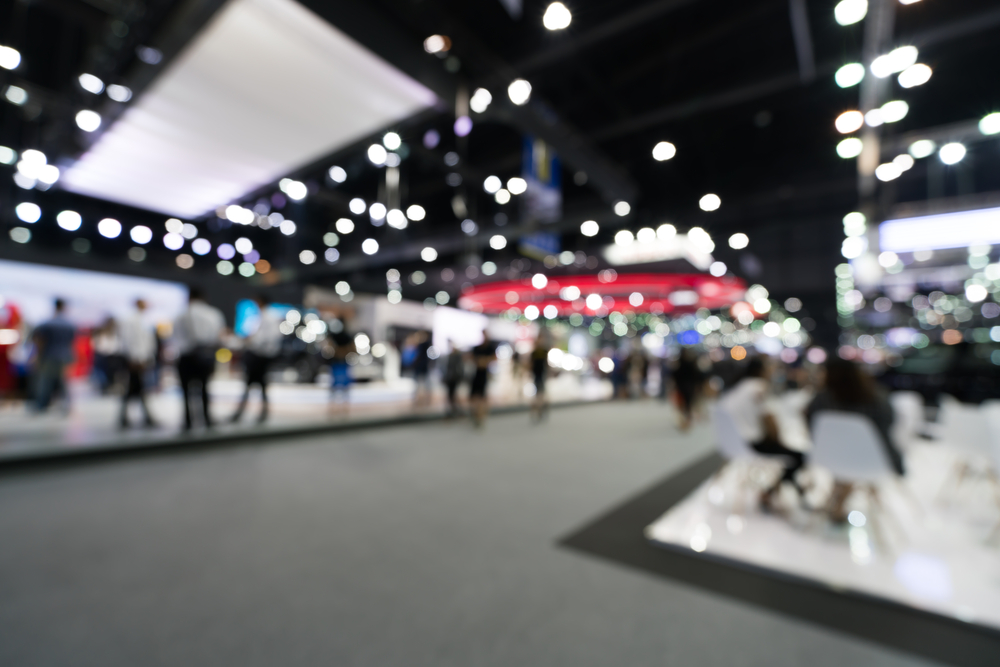 Upcoming Portland Textile Events
At any given time, there are always dozens of reasons to make the trip out to Portland, Oregon. Whether you're visiting for Portland's world-famous Japanese Gardens or for some Voodoo Doughnuts, there are always ways to have an entertaining time. However, for the next few months, the fashion-focused traveler has even more reasons to come out to the Pacific Northwest. In the coming months, Portland will host four large fashion events, each unique in focus and attractions. Let's take a closer look at each of these events to see what's happening in Pine Crest's hometown.
2019 Premiere Vision Sports & Northwest Materials Show – August 14th to August 15th
Premiere Vision is officially launching the first edition of their Premiere Vision Sports show in Portland, Oregon. This event advertises events put on by trend consulting agency PECLARS and sport trend bureau INMOUV, along with many others. With presenters such as this, the Premiere Vision Sports & Northwest Materials Show allows you to get a deeper look into the future of activewear fashion. Their choice to come to Portland was easy, as Portland has long been the hub for athletic wear. Pine Crest is also there at the show by JLD Fabrics, who will be featuring items with fabrics from Pine Crest Fabrics.
2019 Portland Textile Month – October 1st to October 31st
This year, the month of October in Portland will be Portland's 2019 Textile Month, a month that celebrates and shares the latest in the textile industry. While the events for this year have yet to be released, you can find the events of last year online. Events on sustainability, tie-dye, handmade textiles, history of textiles, and dozens more scatter the lineup for this event. While all events are independent, nearly all the events from last year were free and open to all.
2019 Portland Fashion Week – October 2nd to October 6th
Portland Fashion Week is the 3rd oldest fashion week in the United States and the only carbon negative fashion week in the world. A percentage of the profits are also donated to charities who support educational efforts. This iconic event focuses on the philosophy of "slow fashion". This means fashion that is valued more over time as the functionality and also the superiority of the products shown are more accepted. Summer, our Swatch Room Manager will actually be showcasing a collection at the event this year! Tickets are on sale now and the events will take place within the scenic Old Church Concert Hall.
2019 Portland Functional Fabric Fair – October 22nd to October 23rd
Portland now joins Munich and New York as the only cities who get to host a Functional Fabric Fair. The Functional Fabric Fair is designed to work as a curated sourcing platform dedicated to outdoor, lifestyle, and activewear technologies and textiles. The event provides attendants with the chance to view what is up and coming in fashion. All of the featured styles and technology from this event will enter the market for Winter 2021. The fair is open and free of charge to anyone who is verifiably involved in the fashion industry.
So, whether it's for the various booths at the Functional Fabric Fair or for the diversity in events during Portland's Textile Month, come on out to Portland, Oregon to see what's new in activewear fashion. If you do come, make sure to stop by Pine Crest Fabrics for a chance to talk with the great team and see the wide variety of the latest stretch fabrics for your line.
To learn more about the Premiere Vision Sports & Northwest Materials Show, click here.
For more information on Portland's Textile Month, click here.
If you'd like to learn more about Portland's Fashion Week, click here.
For additional information about Portland's Functional Fabric Fair, click here.