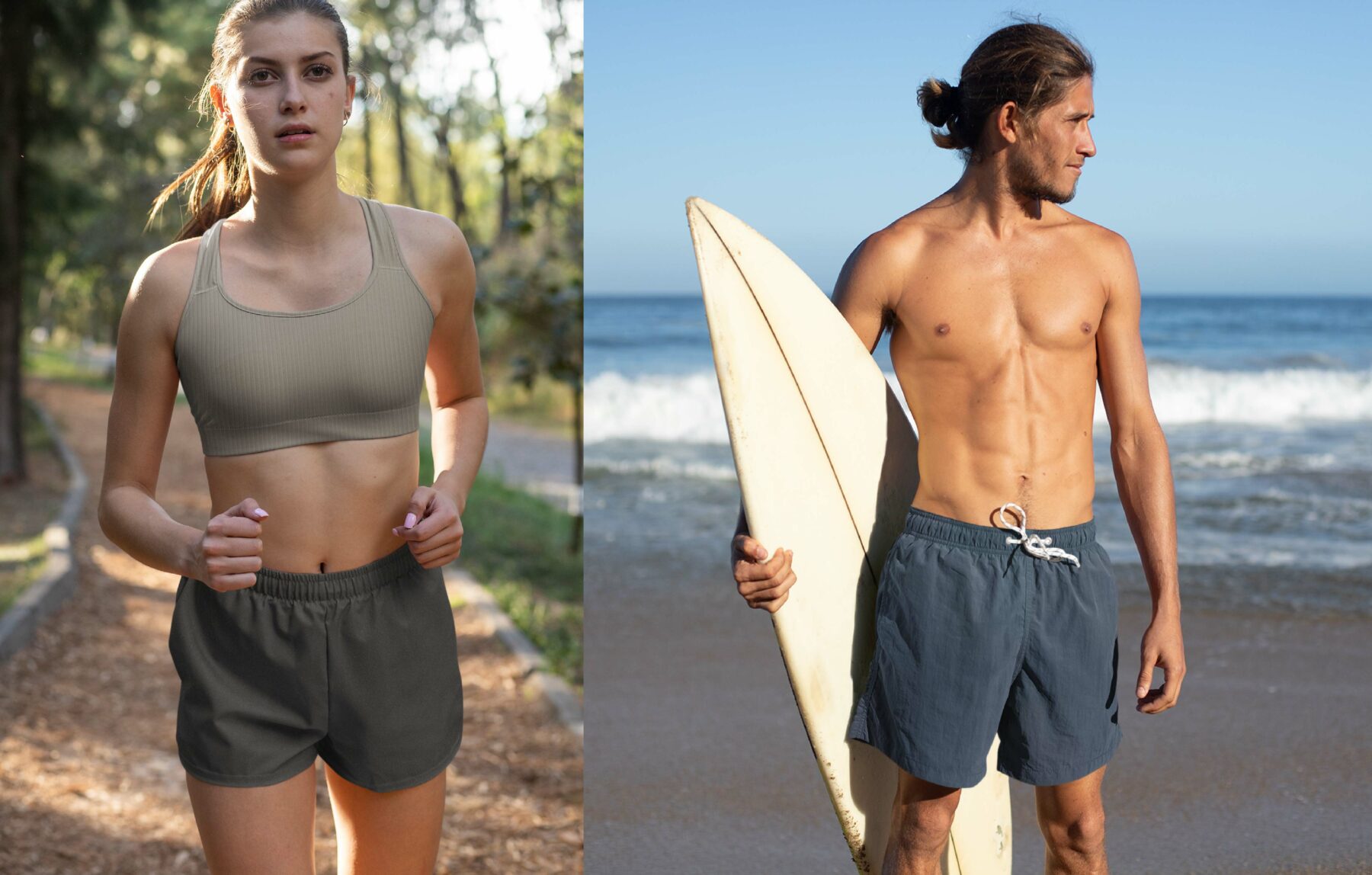 New Arrivals: Athleisure Ottoman Rib & Shark Stretch Woven
Pine Crest Fabrics is excited to introduce two new fabrics: Athleisure Ottoman Rib and Shark Stretch Woven! These two fabrics could not be more different from one another, yet they both have one thing in common – high-quality properties that make them perfect for their ideal end uses. The Athleisure Rib is a soft, stretchy, and super comfy fabric that is perfect for loungewear and athleisure. While the Shark Stretch Woven is UV protective, soft to the touch, and quick drying making it an awesome choice for outdoor wear or water-based activities!
PCF is always so thrilled to grow our in-stock collection here in our Portland location. It's a great way to make sure you can always get your fabric as soon as possible. That's why we are so pleased to introduce these two new additions to our product book line and hope you enjoy utilizing them in your next collection!
Athleisure Ottoman Rib
From going on a run to running errands, athleisure remains a key component of wardrobes across the nation. It may be safe to say that athleisure is no longer a trend, but instead a wardrobe staple. Due to its versatility, aesthetically pleasing style, and comfortability, athleisure remains a go-to look for so many activities. With matching sets or a mixed color combo, wearers love to mix and match their leggings, sports bras, sweatshirts, tops, and shorts. Above all else, athleisure garments typically have a single top priority – comfort.
Our Athleisure Ottoman Rib is a perfect fabric choice for just that. It features great coverage, a four-way stretch, and a perfect fit for ultimate comfort! Coupled with a fresh and fashionable rib texture, Athleisure Ottoman is an ideal fabric for a wide range of uses, including; activewear, fashion apparel, sports bras, leggings, loungewear, skating, swimwear, ravewear, leotards, and more!
Check out these three in-stock colorways – Navy, Dark Gray, and Black.
Shark Stretch Woven
Shark Stretch Woven is a fantastic new fabric to join our stocked product book line! It's super lightweight, quick drying, and features UV protection – making it an ideal choice for many outdoor activities. Use this fabric in outdoor wear for surfing, swimming, and a wide range of water-based activities. Or utilize it for any bottom where comfort, stretch, and performance are important. Use Shark for golf, running shorts, casual fashion, and much more!
Shark Stretch Woven is available in three different colors – Navy Blue, Black, and White – but if you're interested in printing a custom fabric, ask about our other printable fabric bases! We have several great options that are comparable to Shark Stretch Woven. You'll be able to create a collection with unique prints and colorways while also retaining classic styles with these three solids.
Looking Ahead
Pine Crest Fabrics is always thrilled to expand our in-stock product line and provide fresh fabrics and contemporary styles to your collections! Please reach out to your fabric specialists with any questions or to receive a swatch card for these fabrics. Otherwise, keep your eyes out for a new Trend Report that features inspiration and trend forecasting for these two collections and more new styles!
Don't forget to Subscribe to our Email List to always be the first to know about new arrivals, promos, and PCF news!