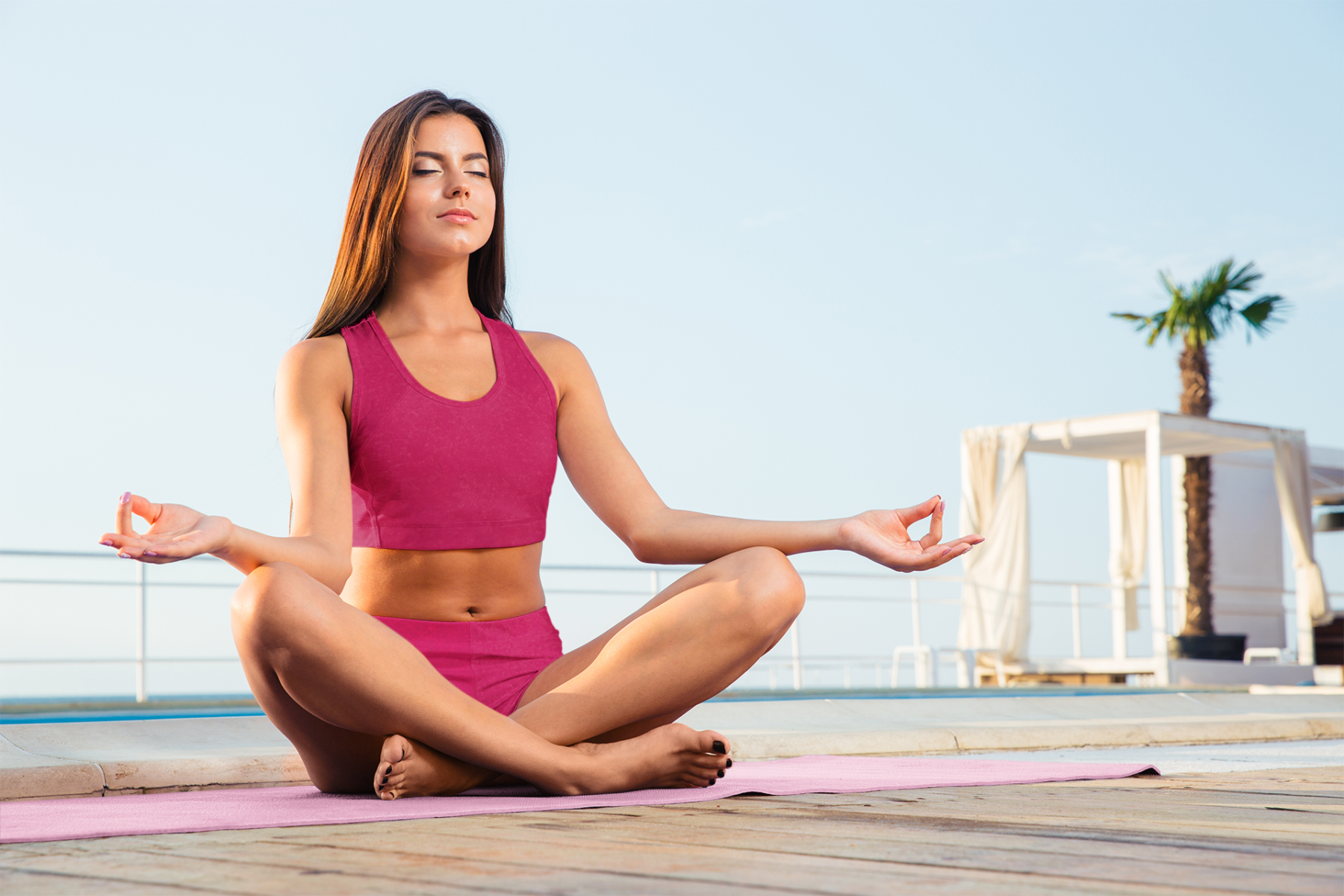 Coming January 2021:
Eco-friendly Nylon
& High-Quality Activewear Fabrics
The Growing Activewear Market
The activewear market continues to grow all over the world for sport and everyday comfort. PCF sees many brands building their collections and shifting towards athleisure wear to align with the growing trend. The material focus is on eco-friendly nylon fabrics & high-quality activewear fabrics. Meera Bhatia, president of expert services at women's apparel retailer TechStyle says "I think there is an overall style shift toward comfort and wellness, and just in general of taking care of yourself," The pandemic has played a big role in the demand for comfort with more consumers are working from home. With no need to dress up to go into the office, this resulted in a more casual wardrobe. According to Allied Market Research, the global activewear market is now expected to be worth nearly $547 billion by 2024. 
Pine Crest Fabrics continues to lead with the latest color trends, fabric qualities, and price points to support the market shift. In January 2021, with research and careful trend forecast, we have selected our new stocked product line. Starting with our recycled nylon fabrics, we will show eight new colors of our Palm Rec 18 collection, along with three new Eclipse, a recycled nylon printed material, and a new color 'Skin' in our Cloud Rec 13 eco lining collection. To complete our January 2021 activewear stock line is Jaguar in three new trending stocked colors. Learn more about the properties and components for each fabric below. 
Eco-Friendly Nylon Fabrics
Cloud Rec 13 – 
The Cloud Rec 13 is the future of eco-friendly lining, making it perfect for swimwear and intimate apparel. An ultra-light, buttery hand feeling fabric, made with 100% Recycled Mipan® Regen Nylon. PCF stocks black, white, and now a nude color referred to as 'Skin' Not only do we stock three neutral colors, but this ultra-light eco-friendly fabric is also available in 32 colors by the single roll!
Mipan® Regen is the world's first recycled nylon filament yarn for textile use. This sustainable fiber is made with pre-consumer waste, material waste before it reaches the consumer, such as excess textiles. This fiber conserves petroleum resources and is GRS (Global Recycled Standard) certified. 
Palm Rec 18 – 
Another high quality recycled textile made with 100% Recycled Mipan® Regen Nylon is our Palm Rec 18. Soft, delicate, and non-see-through. The Bold Palm Rec 18 is 100% green and ideal for the creation of comfortable and innovative beachwear items. Its excellent UV protection factor and its resistance to chlorine, making it ideal for creating innovative, high-performance techno-beachwear. Again, Mipan® Regen recycled nylon yarn is made from pre-consumer waste, designed to preserve oil reserves, reduce greenhouse gas emissions and garbage stored in landfills, and make this versatile and innovative era for any activewear garment.
Recycled Nylon PCF Exclusive Prints – 
Not only will we be launching new bold solid recycled fabric colors, but vibrant, bold recycled prints as well! Our PCF exclusive prints will pair perfectly with our Palm Rec 18 collection. The prints are printed on our Eclipse Recycled GREENLON® Nylon. GREENLON® is collected from pre-consumer textile waste, then reproduced to 100% recycled yarns without chemical treatments. GREENLON® can achieve this final product with four pillars, reducing environmental impact, simplified manufacturing process, verified eco-friendly material, and a traceable manufacturing process. These four pillars are what make GREENLON® push to change the future of textiles. 
As we see printed activewear become a growing sub-trend, we can now combine both trends of recycled quality products and a trending design perspective!
New Era of Activewear Fabric 
Jaguar – 
Ideal for creating comfortable and high-performance outfits features high elasticity, excellent compactness, and ease of movement. Its innovative moisture management formula allows the fabric to handle internal moisture, making garments pleasant to wear.
Characterized by a soft and peach texture, Jaguar offers a perfect fit and is delicate to the touch. Ideal for outdoor sportswear, thanks to its UV protection factor, Jaguar is also suitable for creating casual wear, outdoor, and athleisure garments. 
PCF will be stocking three colors of Jaguar but offer a sampling in five additional colors. We provide many sampling color options, but you can also choose from 90+ colors for production orders – refer to our Nylon collection card for more information. Jaguar continues to be the best choice for comfortable high performing garments! 
Pine Crest is excited to offer these new selections in activewear fabrics for 2021! Be the first to sample these styles and create an innovative garment that is sustainable to the environment and the fashion industry. All of our January 2021 fabrics are ethically sourced textiles with many possibilities for any activewear garments. Start your next collection today, and contact your Fabric Specialist for more information! 
Minimums may vary. Pricing and minimums may vary.