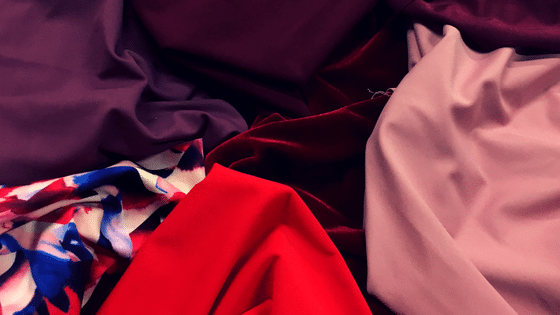 Red Fabric, The Next Big Activewear Trend?
With celebrating the USA right around the corner, we are looking at colorful summer trends which includes… red! While scrolling through Instagram, it seems like every fitness and fashion influencers are sporting workout bottoms in not only this super-bright shade but also the muted version of red as well! This trend shows no sign of stopping after the fourth of July with many activewear brands coming up with inspiring looks with red fabric.
But as this color grows in popularity this summer, what do you wear red with? Shape.com came up with fun and creative ways for even the most color averse to add this color to their wardrobe.
Red, White & Blue
With July 4th next week, this look couldn't have come at a better time! this look can carry over long after the holiday is over thanks to summery nautical stripes and pairing primary colors being in trend. Throw on your new red leggings with a blue-and-white striped top ora bold blue tank and you are good to go for the summer!
Neutral Tones
With these bright red, sometimes you aren't sure what to wear with it. Mix in some neutrals with your red leggings for a pulled-together look. But by adding black, white, or grey, it makes the red pop to catch anyone's eye! You can even hit a couple trends by wearing a more neutral red. Muted reds are everywhere right now so you can channel this red look even if you are more color averse.
Bold Sets
Dive right into this trend by grabbing a matching set in this bright color. Wear it alone to showcase your bold look during any activity. For anyone shying away from something that bright, pair your red activewear set with a white or black top for a peek-a-boo effect.
Warm It Up
just want to go all out with this trend? Experiment with other shades of red, pink, or orange to give your look that warm feel while showcasing your red top or bottom. Complete the look with some white to really highlight the warm tones without too much color saturation.
A Little Extra
Take your red look even further. Add another statement piece like a cutout sweatshirt or top to give you the athleisure look to take you from day to night. You can even make patterns pop with red and give the added drama we all love to have!