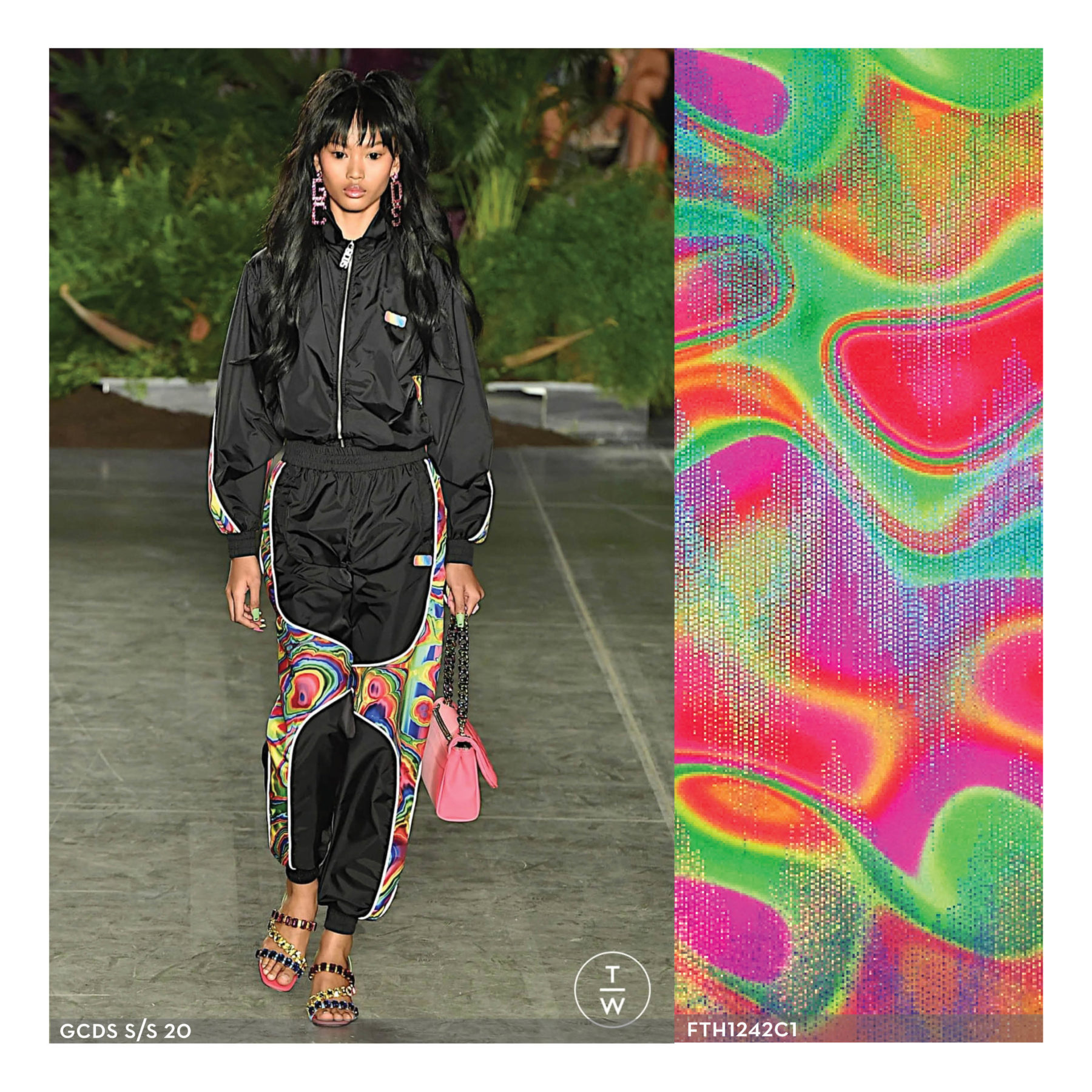 S/S 2020 Print Trends from Global Fashion Weeks
Now that the global fashion weeks in Milan, Paris, New York, and London have ended, we can discuss the key trends seen on the runway for the Spring/Summer 2020 season. Each city gave us something new to explore, New York created immersive experiences through bright colors, London and Milan brought us whimsical florals, and Paris leans into sustainability in fashion.
Here are the expected insights in the year 2020 with exciting themes, colors, prints, and materials. Hundreds of designers from every category showed their best creations. Print trends we saw this past month include Animal Skins, Floral, Tie-Dye, and Polka Dot patterns. Prints help us understand the message each designer is conveying with their lines. Every collection tells an intricate story, lead by innovations in print and design inspire the creation of new styles.
Animal Skins: 
In 2020 animal prints are an overarching theme that consists of snakeskin, zebra, and leopard. These prints will continue to saturate the apparel market. In 2018, according to an Omnilytics survey, animal print items such as snakeskin and zebra combined had grown nearly 13% over the last year, while leopard dropped 13%. Balenciaga and Dolce & Gabbana, and Angel Chen are three leading designers that used these animals' skin prints. This coming year you can expect to see more zebra according to research by Fashion Snoops, a Trend Forecasting Company. A variety of garments with these prints from body-conscious items, like leggings to activewear, appeared on the runway.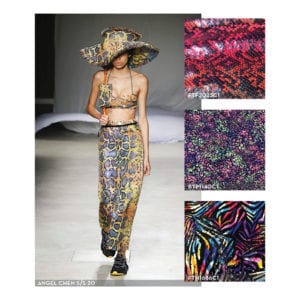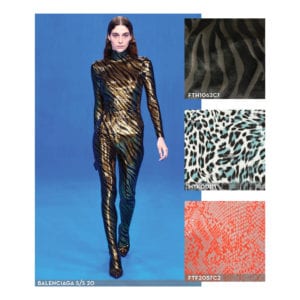 Polka Dots: 
The polka dot has been around for many generations and will continue hanging in our closets in 2020. Balmain, Zero + Maria Cornejo, and Paco Rabanne served us with prints that made us look twice. Lutz Huelle showed a series of looks with polka dot mesh. Huelle informed Women's Wear Daily (WWD), "In a way, it's a French, flirty way of dressing — but it's still what I like."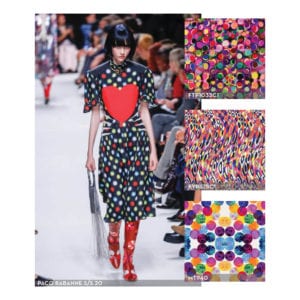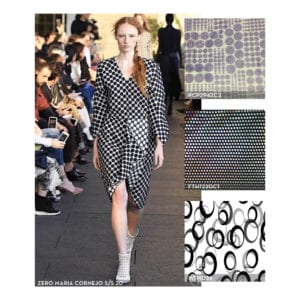 Floral: 
This season is bursting with floral prints straight off the runway. Valentino, Versace, and Junko Shimada all showed their love for the tropics with head to toe tropical looks. Luisa Beccaria, Dior, and Giambattista Valli gave us folklore floral with micro floral prints and pastel colors. Shorts, bras, maxi, and pleated skirts were key pieces paired with this print. Valentino's creative director, Pier Paolo Piccioli explained, that his influence from a 19th-century artist who painted breathtaking jungle landscapes. Dually noted by Vogue, "this focus on the natural world, as climate change and Amazon fires are in the news, was well-timed."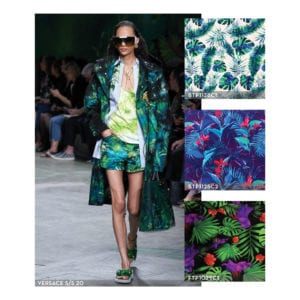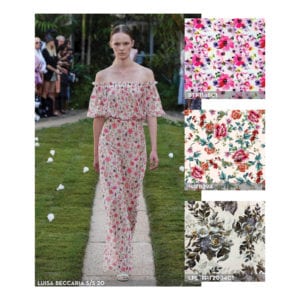 Tie-Dye: 
Nostalgic in the apparel market to stay. Many designers delighted us with tie-dye techniques like Dior, Nicole Miller, Christian Cowan, and No Sesso. Cowan told Vogue, "the tie-dyed patterns were meant to evoke the colors of a summer holiday." The joy tie-dye brings into a universal celebration. An oversized tie-dye shirt with trousers took over the go-to summer beach look in 2019. This trend will continue to stick around in Spring/Summer 2020.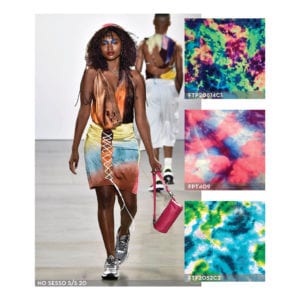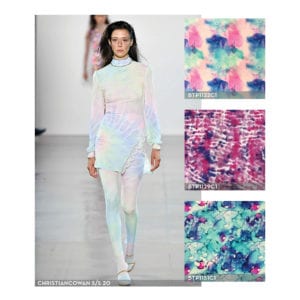 Many print stories combined to create a unique aesthetic for Spring/Summer 2020. Each season pattern, color, and styling evolves to tell a new account. Tap into the zeitgeist by experiencing a variety of surface designs to capture this eclectic mood. Animal skins let you feel exotic and dangerous, while floral gives an elevated feminine feeling. A splash of the tropics pairs up with classic polka dots and irrelevant tie-dye. Whatever the print, maybe let yourself express it in a way that grabs everyone's attention.
Check out PCF 2020 print trends paired with SS 2020 designers and learn more about our print libraries and printing capabilities – contact your fabric specialist to find out more.
All runway photos courtesy of Tag Walk