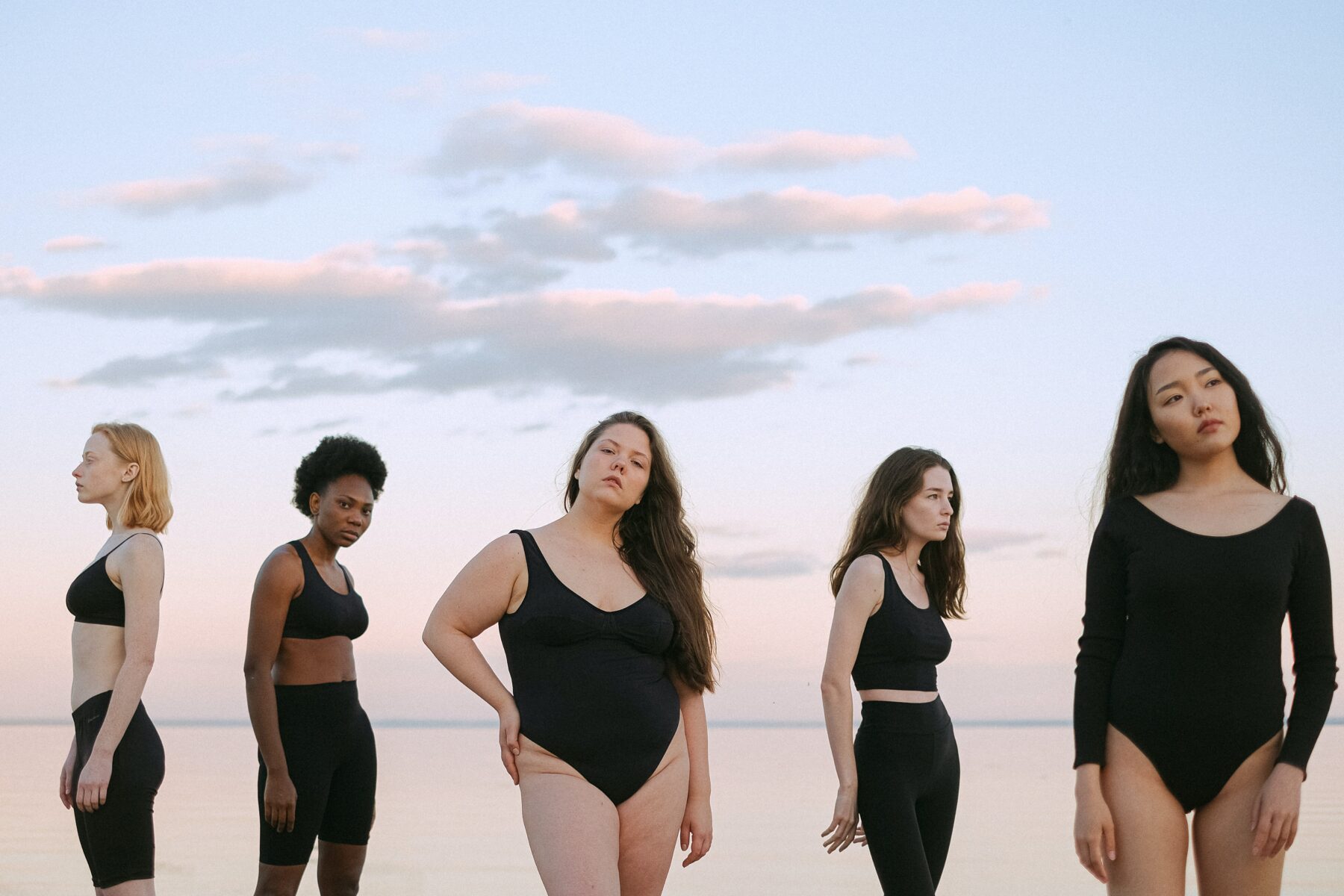 Top Apparel Trends During Covid-19
Get comfortable with these popular stretch fabrics!
As we all know, 2020 was a challenging year for every industry. Fibre2Fashion states that "[t]he fashion industry was also largely affected which was marked by declining sales, changed customer behavior, and interrupted supply chains across the globe." We continue to move forward with these adjustments; our clothing makes a change as well. Consumers crave comfortability over any style. The new normal is working from home, at-home workouts, and leisure activities.
Fibre2Fashion also mentions that according to Heuritech's Instagram analysis, 1 out of every four #covid-19 posts is related to a healthy lifestyle. Pushing for a healthy lifestyle demands cozy stretch fabrics for activewear apparel such as leggings, cycling shorts, track pants, and sweatshirts. These categories are the Top Apparel Trends During Covid-19. Discover what materials PCF recommends for the most significant trends of 2021 and moving into 2022.
Activewear
Stay on trend even if you're working out at home with high-quality activewear fabrics! Many brands have started a work-from-home activewear collection to support the trending category. The Zoe Report quotes Bandier's SVP of design, Ardith Singh, and says, "[I]t's all about activewear beyond the gym." Stay comfortable while working out or hanging out with our Dharma, Merit, or Endurance stretch fabrics
___________________________________________________________
Loungewear
Loungewear is a new fabric category for PCF but has grown tremendously since the pandemic started. Soft fabrics for those at home movie nights such as French Terry, Fleece, Jersey, and Micro Modal are key. Loungewear is a versatile category making it easy to wear these styles outside and indoors. Matching sets, joggers, sweatpants all play a part in this trend.
___________________________________________________________
Swimwear
The summertime presented many swimwear designs that spiced up the season! Many restrictions started to lift at the beginning of summer 21, making many trends surface from brands expanding their categories during Covid-19. According to Glossy, swimwear was a $16 billion market in 2020, and analysts expect it to grow to $21 billion by 2025. Take a look at our top-selling swimwear fabrics below, Palm Rec 18, Kira, and Cloud Rec 13
Moving into 2022 and 2023, many companies are working from home or adopting the hybrid schedule, so employees will be in the office for half of the week to minimize contact. With the hybrid schedules becoming routine, we see offices push aside the business casual attire and accept a more comfortable dress code. Loungewear and activewear will continue to grow as the most prominent apparel trends in the coming years. Stay ahead of the curve and start your activewear, loungewear, or swimwear collection today!
Contact a Fabric Specialist today for more information about what fabrics would work best for your brand!