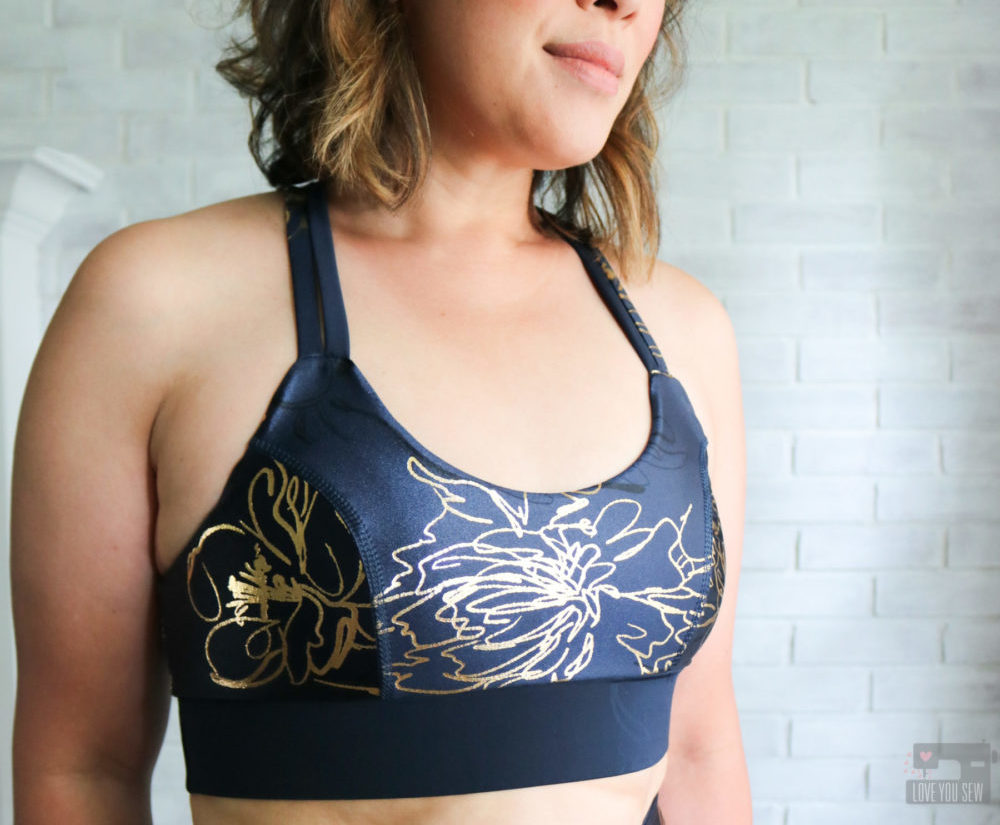 Sewing Lucid Ciré Activewear
The perfect activewear look for any workout plan!
Cristy Stuhldreher, the talented sewer, and blogger from the Love You Sew blog used our Blazer Foil Printed Lucid Ciré fabric to create a new activewear apparel set. Our solid Lucid Cire Collection is a luxurious polished-looking fabric stocked in our Portland, Oregon warehouse and ready to ship for your next activewear collection! 
In her free time, Cristy attends Zumba classes and loves wearing comfortable workout clothing. However, she has difficulty finding activewear fabric that doesn't shift on the body or roll at the waist. Sewing activewear foiled fabric is an advanced skill to have as a sewer because the edge of these fabrics can roll while sewing due to the foil thickness. Cristy used her serger and cover stitch sewing machines to finish the set. After some brief obstacles, the finished garments look great, and Cristy is rockin' the look!
Cristy's Thoughts on Lucid Cire
Cristy mentions, "Other stretch fabrics would have been worn down and fuzzed up. But to my surprise, there didn't seem to be any additional wear! This was kinda shocking since I really beat up the fabric." She also describes how much she loves the fabric by saying, "This fabric is A-MAZING! While there is remarkable shine and sheen to the top of the fabric, the Ciré is not 'sticky' at all. It is smooth to the touch and is completely matte on the reverse, making it SO comfortable and soft. The fabric is 80% Nylon, 20% Spandex, 195GSM, and has a generous 56/58″ WOF. There is ~40% four-way stretch with GREAT compression — making this fabric ideal for working out, dancing, and even swimwear." 
PCF continues to provide high-quality textured stretch fabrics that are on-trend. We offer a wide variety of colors in our Lucid Ciré for any project. This fabric is eye-catching with excellent coverage. Design your next luxury activewear set with any of our wholesale activewear fabrics. 
Ask your Fabric Specialist today about our limited in-stock Seasonal Ciré swatch card. 
To learn more about sewing with our Lucid Ciré, check out Christy's Love You Sew blog!