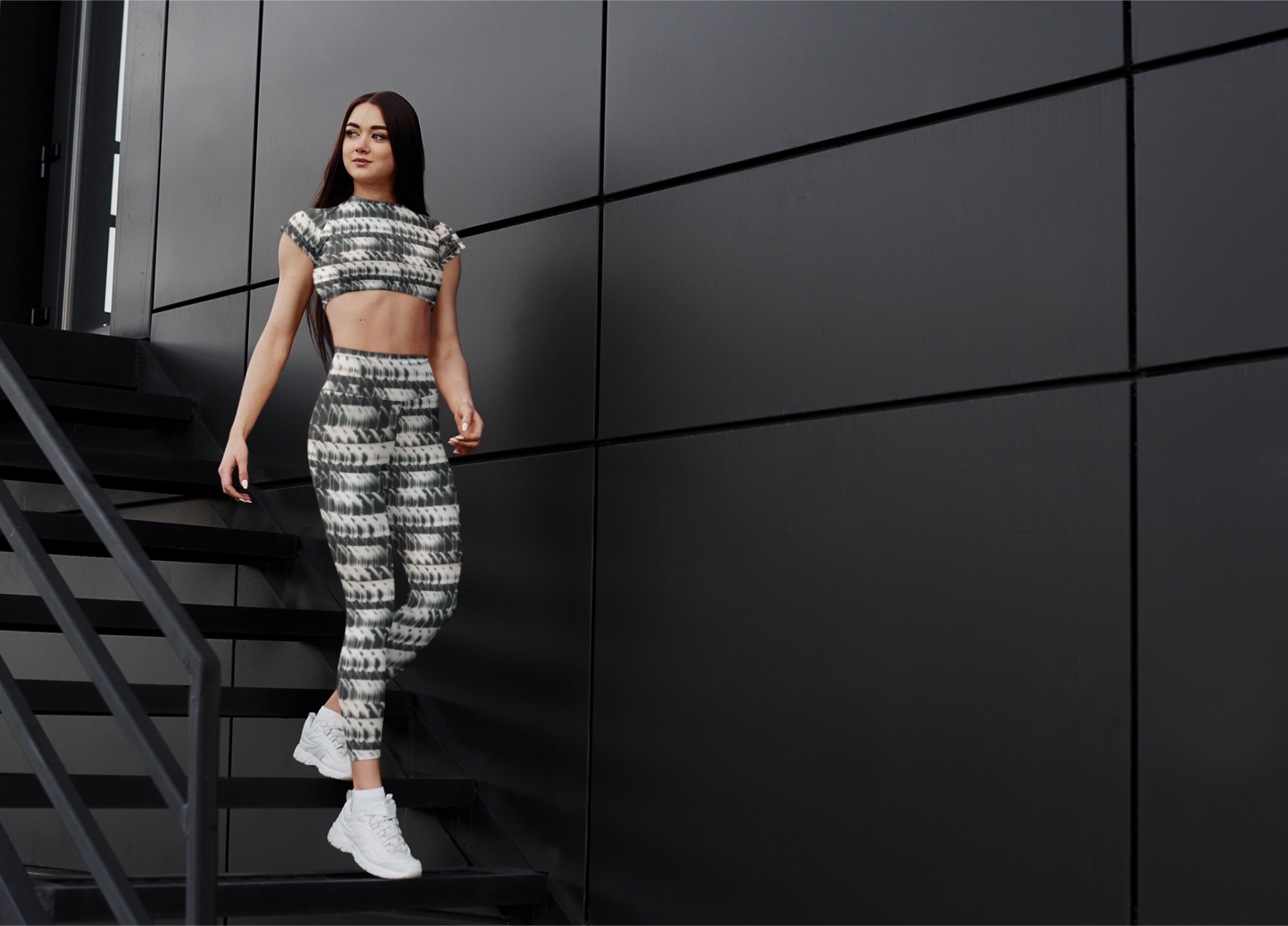 Custom Fabric Printing with LA-Based Partner
The top sublimation print house that offers prints you won't find anywhere else! 
Pine Crest Fabrics prides itself in providing extensive custom wholesale fabric printing services. We offer various sublimation and digital ink direct print design libraries to aid in selecting your next artwork. Not only do we have thousands of prints to choose from, but customers can also upload their unique designs. The PCF art department has extensive talent and decades of experience to bring the vision you seek for your upcoming activewear apparel collection to life. 
What is sublimation printing?
According to ITNH, Inc, "using a wide-format inkjet printer, dye-sub inks are printed on a special transfer paper. The ink is heat transferred from the paper onto the fabric using a heat press. The ink changes from a solid to a gas (hence the term "sublimation") and enters the polyester fibers."
Our US sublimation printing partner exclusively works with PCF to provide unique prints for any project. It has printed stretch fabrics for the apparel industry from its print facility in Southern California since 1955! This high-quality and established print house started importing textiles in 1970 and subsequently printing polyester-based materials utilizing sublimation printing in 1980. 
Exclusive California Printing Partner
The LA-based print house continues its custom wholesale stretch fabric printing journey in 2022 by providing trendy designs exclusively for Pine Crest by offering hundreds of in-stock prints and a large production capacity with six rotary printing machines. Pine Crest is excited to announce our partnership publicly, the top sublimation print house that offers prints you won't find anywhere else! 
Please take a look at our Polyester Sublimation Print Library to begin your wholesale fabric printing adventure today!