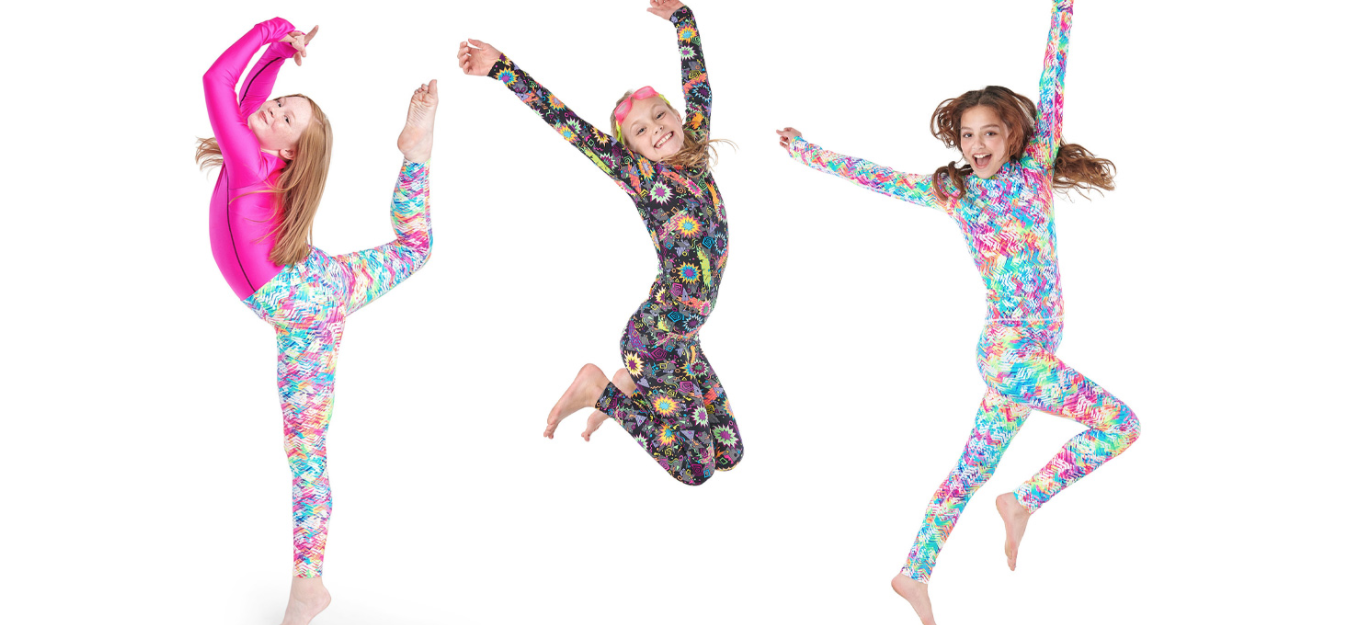 ShadeSuits Swimwear
introducing a full-body swimwear brand!
Pine Crest Fabrics is thrilled to be working with ShadeSuits to bring their custom prints to life. ShadeSuits is a new brand that is paving an innovative way for the swimwear market.
Amanda Legore, a mother, designer, and owner of ShadeSuits, started her brand by protecting her adventurous daughter with albinism. The swimwear brand continues to grow. They push for Albinism awareness worldwide by donating 1% of their net profits to NOAH, the National Organization for Albinism and Hypopigmentation. ShadeSuits helps people and families protect their skin's melanin pigment in a stylish, trendy way!
Multifunctional activewear and swimwear designs are described as soft hand garments with "50 UPF+ to effortlessly move you from the sun to surf, water to land, outdoor to indoor. Less worry about sunscreen, more time to have fun!" Each garment is designed with unique prints that stand out, so any mother can easily spot their children. PCF is currently working with ShadeSuits on new recycled styles that will be coming in Spring/Summer 2021! Amanda mentions, "I hope to have my boys line soon and then the women's line, so if it is the future, I would have more product to promote!"
To get an idea of what the future looks like for ShadeSuits, we can imagine seeing these custom recycled, and OEXO-TEX certified prints at the beach, pool, or on a hike! ShadesSuits is printing on one of our favorite bases, Valor, which is made from plastic bottles! The suits also include solid colors from our Kira Matte Tricot collection, perfect for any waterwear garment. Keep your skin safe from the sun and stay posted on Amanda and her team's upcoming designs on her website.
For more information on Custom Fabric Printing, please contact your Fabric Specialist today or take a look at our Pick-A-Print program.