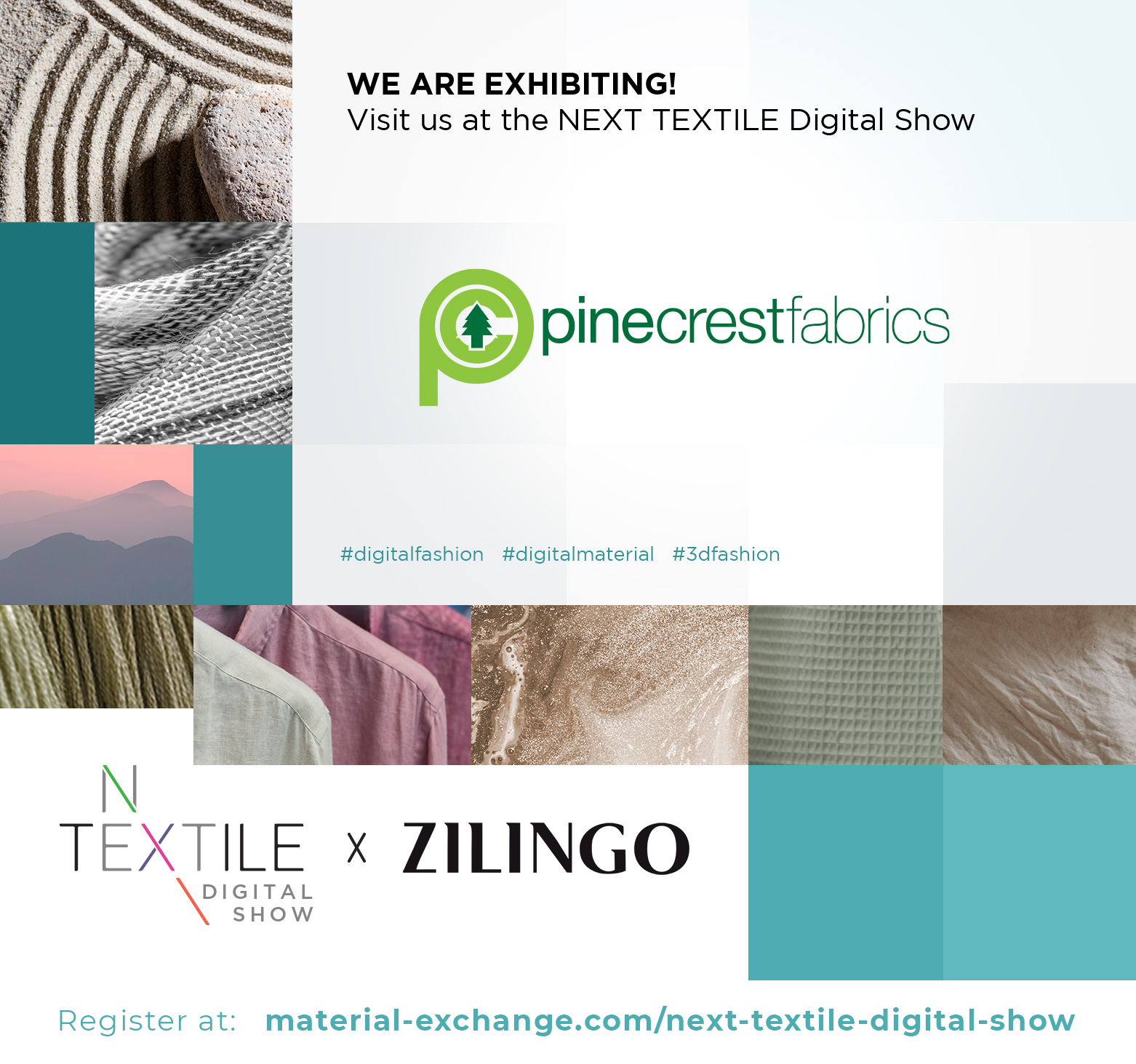 The NEXT TEXTILE Digital Event
Pine Crest Fabrics is excited to partner with Material Exchange, TEX! Marketplace Boras, and ZILINGO for the NEXT TEXTILE Digital Show!
"This year the NEXT TEXTILE Event is bigger and better than ever with some additional digital surprises as well as the industry's first-ever week-long Digital Fashion Show, introducing inspired designs from some of the most innovative young designers in the industry!"
Get ready for the next virtual textile show with a plethora of digital activities. The NEXT TEXTILE show is kicking off on October 22nd with an opening conference and will go on until November 6th. The opening conference is a one-day digital event with live keynotes, panel discussions, and interactive workshops. Join Nora Kühner, a sports apparel fashion design consultant, for 'Beyond Consumption – Responsible & Creative Development' presentation. Along with the keynote presentations, there will also be a digital fashion show! Create digital designs and present your materials to 400+ suppliers.
Explore future textiles and fashion consumption digitally. View all of our latest sustainable fabrics, including our digitally printed fabrics, Fahrenheit made-to-order, and in-stock items. Don't miss out on finding inspiration for your next performance wear spandex collection.
Register for free and check the event schedule at the link below. Don't miss out on the most immersive digital experience.
Material Exchange Registration