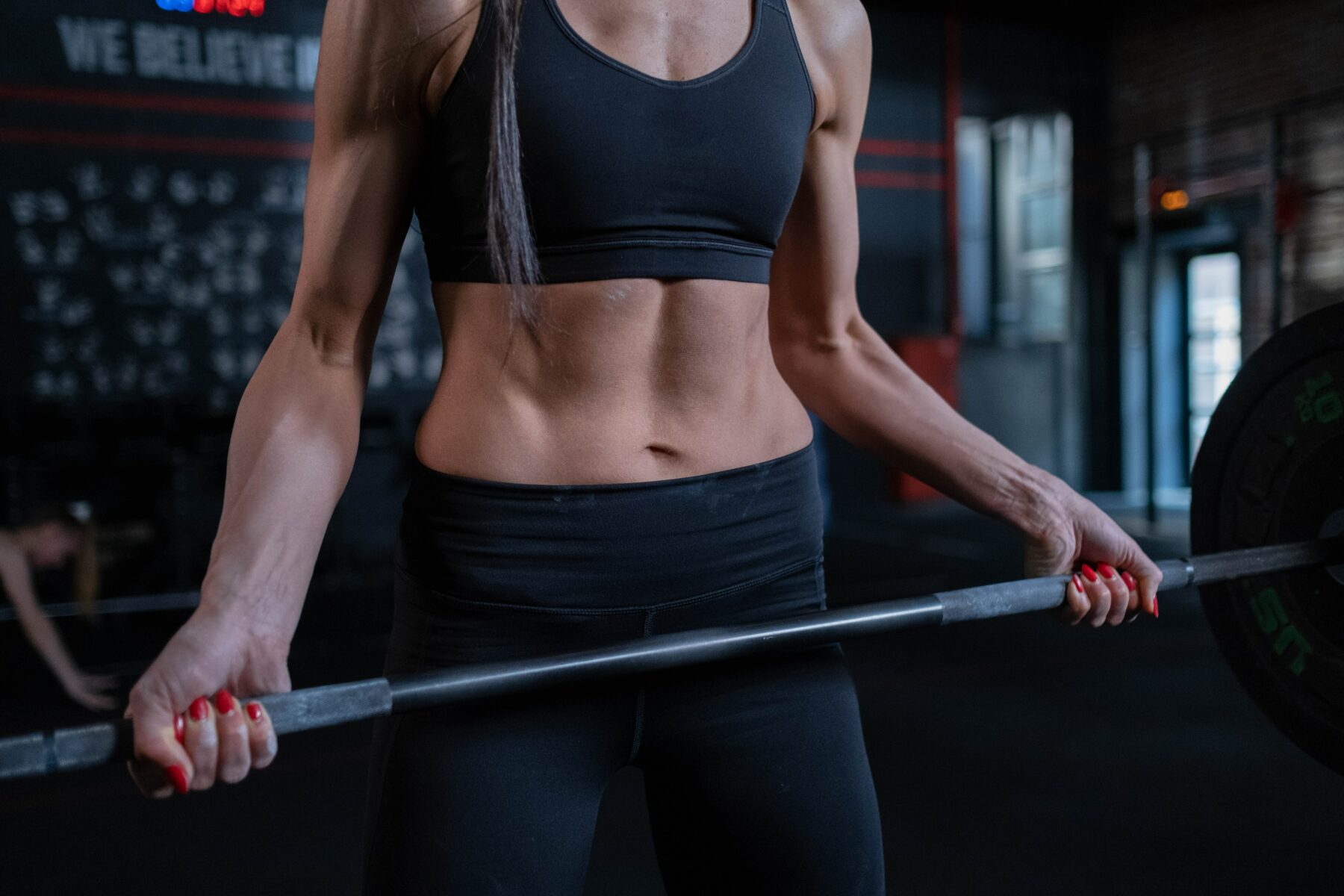 What Is Interlock Knit Fabric?
Interlock knit fabrics are different than your traditional knit fabric. This knit fabric is a variation of rib knit construction. The nature of this construction allows it to have a built-in stretch and to drape really well on the body. On top of these properties, the fabric is especially easy to work with due to the front and back being identical. This creates the impression that the fabric is comprised of two layers though they can't be separated. This is why it's categorized as a double-knit fabric.
You can tell this fabric apart from regular stretch knit fabrics by the rows, or ribs, of a 'V' shape down the face and back of the fabric, making the front and back look the same. Essentially, the two sides are knitted together at the same time on one machine and remain interlocked to be thicker than other knit fabrics. Interlock also has the tightest knit, giving it the smoothest surface and nicest hand. 
Interlock Fabric Characteristics
These types of fabrics are both easy to work with and comfortable to wear. It is extremely soft, firm, and absorbent making it ideal for activewear. Not only do interlocks have a great amount of stretch, but the fabric has a good recovery. This means that interlock knit fabric will return to its original shape after it has been stretched out. This sturdy interlock knit prevents runs and will not unravel or curl at the edges. Overall, these qualities make it an ideal legging, dress, activewear apparel fabric!
Take a look at our in-stock moisture-wicking interlock with superior abrasion resistance and an opaque stretch, making it perfect for any activewear garment!