Valor Repreve® Recycled Fabric Collection
Go green while reaching new heights! Repreve® is leading the way in the textile green movement, but it starts with you, each time you recycle. Repreve® is a brand of recycled fiber that is made from materials, including recycled plastic bottles. The organization is the world's leading recycled fiber manufacturer with the goal of making fibers for the good of tomorrow.
Pine Crest Fabrics is lucky enough to stock the Valor Repreve® Recycled Fabric Collection. Our Valor collection contains 18 plastic bottles per yard while offering 4-way stretch for superior shape during any activity. Available in classic black and PFP white for printing!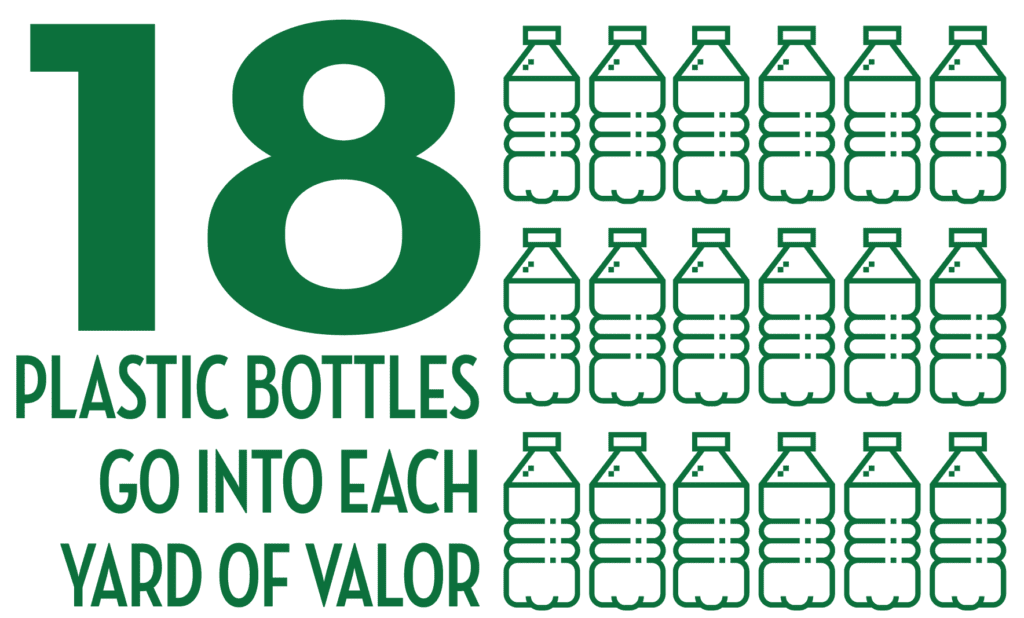 Additional Info:
PFP White Available for Printing