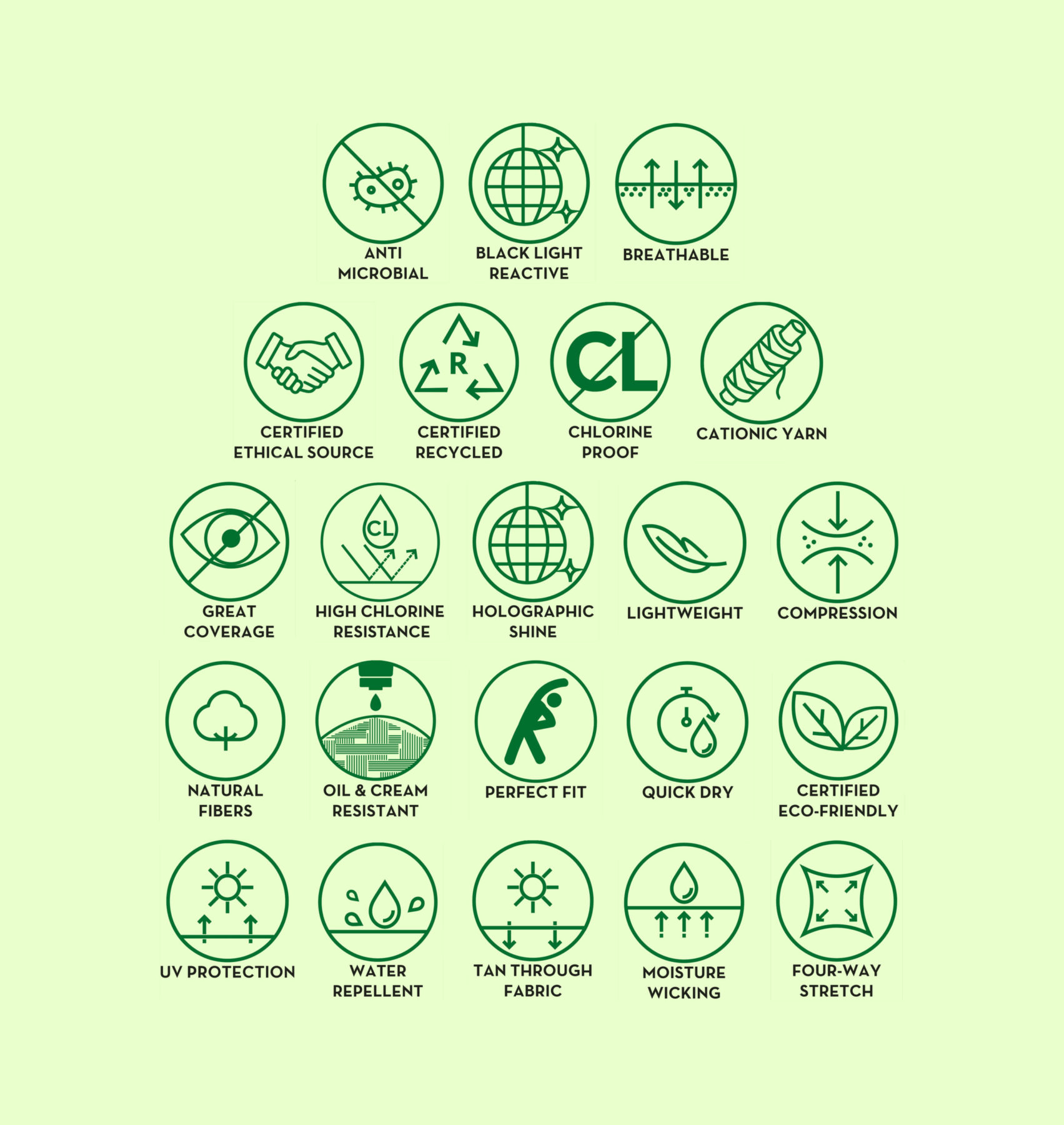 NEW Stretch Fabric Performance Icons
Heads-up! You'll be seeing some new icons from Pine Crest accompanying our swatch cards, headers, and product descriptions. The new twenty-two stretch fabric performance icons will help everyone understand all the features our fabrics provide. While most are fairly self-explanatory, let's take an in-depth look into what a couple of these symbols mean.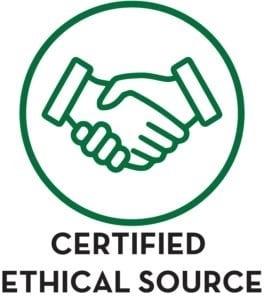 Certified Ethical Source
This icon symbolizes that the production of the fabric was under ethical working conditions. Soucing ethically is a topic of interest Pine Crest Fabrics takes great pride in supporting and working to prevent. Anytime you receive a fabric with this icon, you can feel good about the journey it has taken to get to you.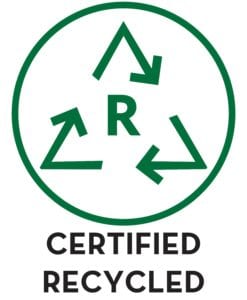 Certified Recycled 
 If you see this icon, you know that this fabric is guaranteed recycled. We supply countless options for recycled fabrics, and now we convey them all under this icon.
Certified Eco-Friendly
Pine Crest Fabrics is devoted to making sure we supply fabrics that come from eco-friendly sources. This icon certifies that the creation of this fabric is transparently green in every step of the way.
Cationic Yarn
Cationic yarn is a dyeing process that uses a cross-dyed effect on modified Polyester and Nylon fabrics. The cationic dyeable yarn gets woven into a pattern with the regular yarn, which is all in the same structure. This process creates beautiful vibrant colors that prevent fabrics from bleeding together due to high activity.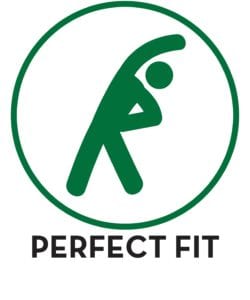 Perfect Fit
When you see this icon, you'll know that this fabric will adapt to any body type to achieve an entirely flexible fit. Now your garments will make you feel as good as you look!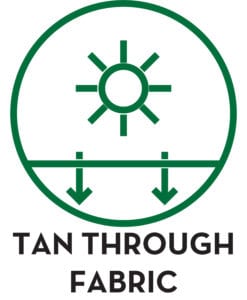 Tan Through Fabric
Haven't you always wanted to tan through fabric? This icon allows a certain percentage of sunlight through, giving those who wear this fabric the ability to catch those sun rays lightly through their clothes. Perfect for beach and resort wear styles.
We deliver high-quality products that earn the best presentation, and now that you know what a few of these icons mean, keep an eye open for all of them on your future Pine Crest fabrics. For any questions about the icon set, please contact your Fabric Specialist today!
P.S. Head over to our activewear fabrics to see which icons accompany our Merit Collection!