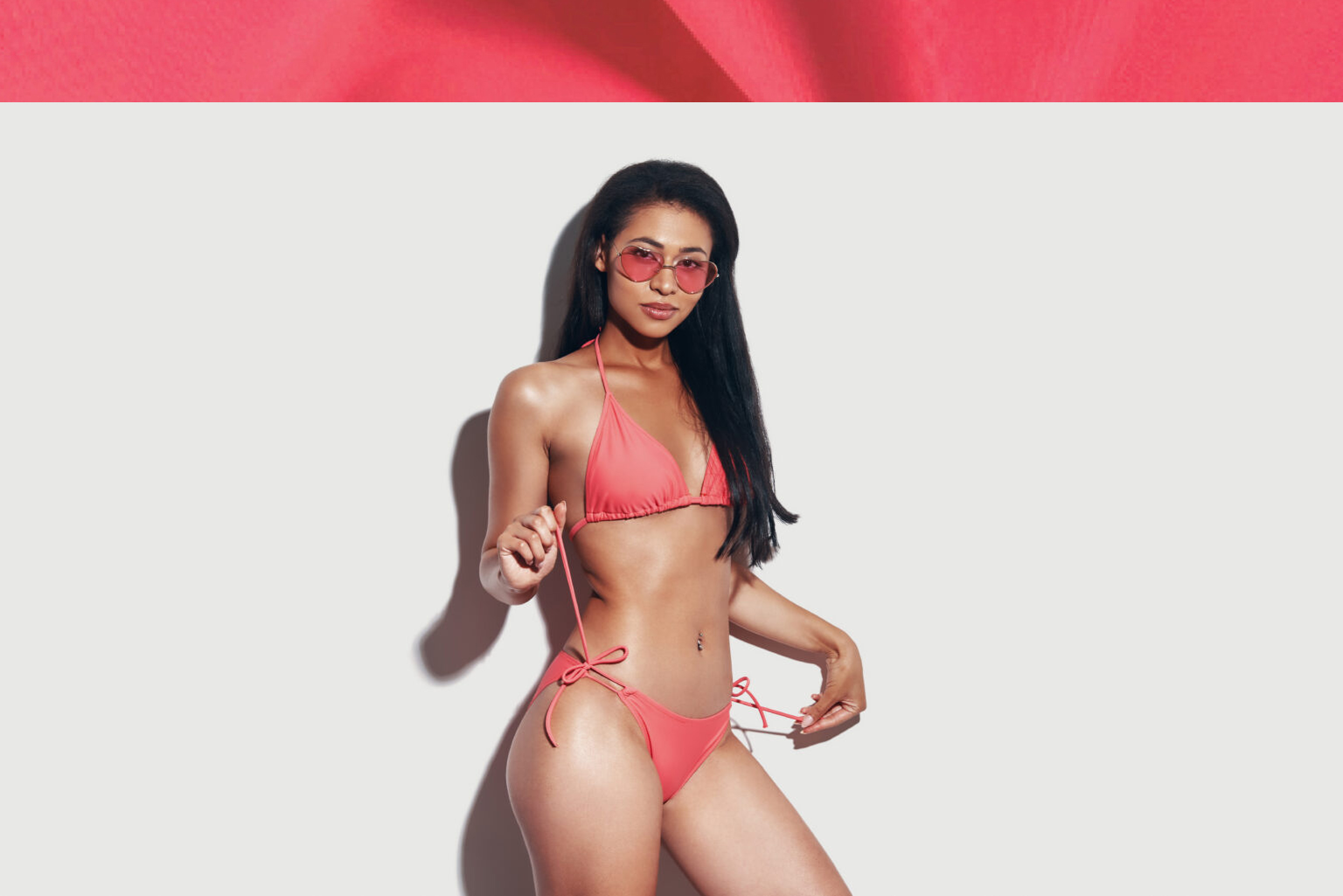 New Cloud Rec 13, Stretch Lining, & Kira Swimwear Fabric Colors!
Summer 2022 is upon us, so it's time to dive into New Lining, Recycled Cloud Rec 13 & Kira Swimwear Fabric Colors! 
After extensive trend research and customer requests, PCF is rolling out new in-stock colors showcasing a new lining color, two new recycled Cloud Rec 13 colors, and six new Kira Matte Tricot colors launching in May 2022. These new additions include darker lining colors to suit various skin tones and on-trend swim colors that we see taking over in 2022 
Market Watch states that there will be an increase in family vacations and luxury swimwear purchases pushing the swimwear market to grow to $32.62 billion by 2027, which is at a CAGR of 6.25 percent compared to $21.34 billion in 2020. 
Start planning your upcoming swimwear collection for a vacation of a lifetime with these new additions below!
Recycled Stretch Nylon Lining Fabric
Cloud Rec 13 – 
An ultra-light, buttery hand-feeling fabric made with 100% Recycled Mipan® Regen Nylon. The Cloud Rec 13 is an eco-friendly lining, perfect for swimwear and intimate apparel. Adding lining is crucial in prolonging the life of a garment by allowing it to fit and move properly. This ultra-light recycled nylon fabric is also available in 32 colors by the single roll! PCF stocks black, white, and tan but now offers two new colors, limestone and chestnut.
Stretch Nylon Lining Fabric
Our performance stretch lining wholesale fabric is ideal for swim fabric garments, activewear tops, bottoms, and dancewear! PCF currently offers white, black, and a soft beige but is adding an almond color to our in-stock collection! 
Kira Matte Tricot Collection
Kira Matte Tricot Spandex is made with Creora® HighClo™ Spandex yarn. Creora® HighClo™ Spandex provides the highest level of chlorine resistance, holds the shape and fit, and offers transparent testing reports. This fabric also has UPF 50+, OEKO-TEX, and Higg Index certified, which can also be made using recycled nylon. We stock 45 colors of Kira at our warehouse in Portland, Oregon.
We are excited to offer seven new colors to our tried and true tricot collection of 45 colors! 
Pine Crest is excited to offer these new selections in swimwear fabrics for 2022! For more insight into Swimwear Fabric Color Trends, please look at our trend report to find the best on-trend colors for your 2022 apparel line, and contact your Fabric Specialist for more information! 
Pricing and minimums may vary.