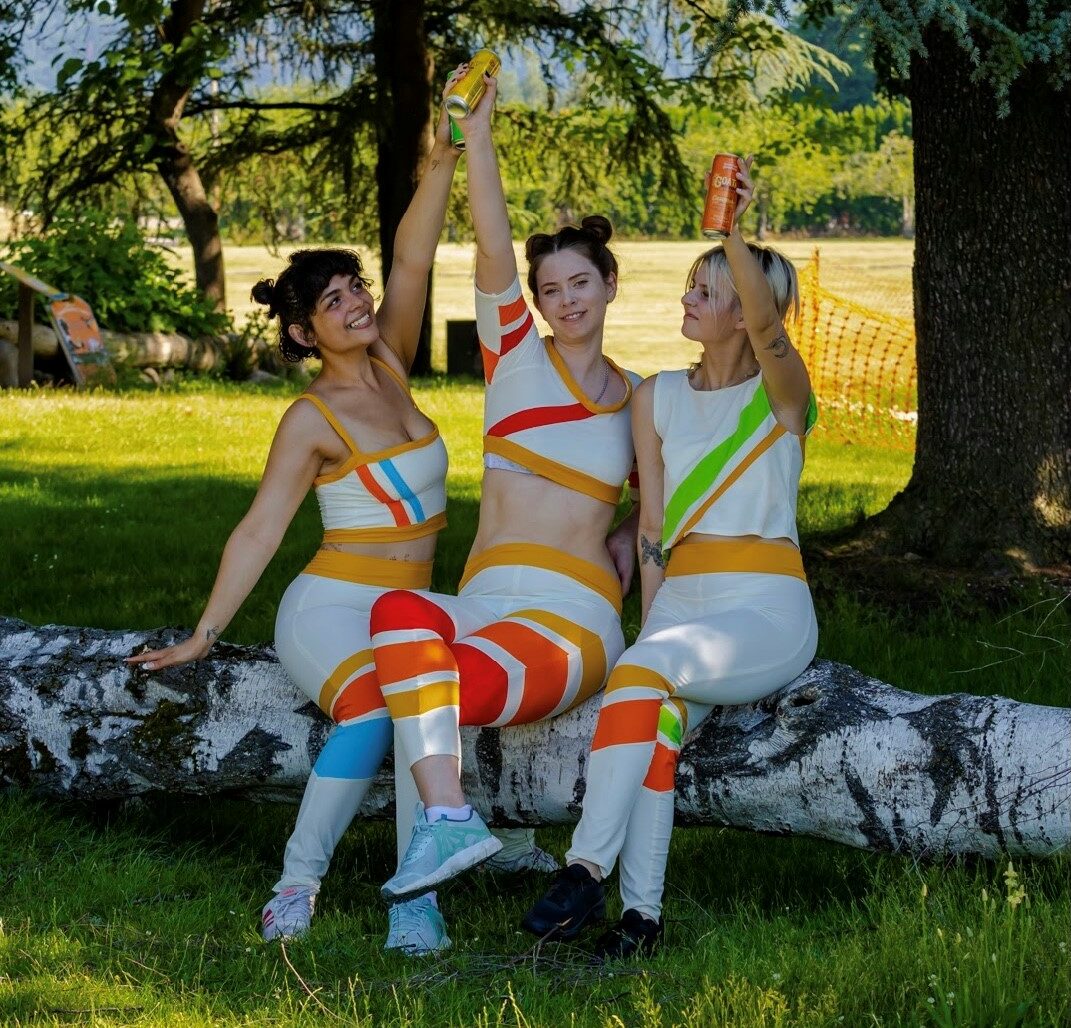 Workout in a Summer Vintage Kira Matte Tricot Activewear Collection
Pops of color are bubbling up as a trend in the activewear market now and in seasons to come. As we shifted into more comfortable clothing styles amidst the pandemic, we are now craving stimulating colors. Summer Wach, designer of Escape The Ordinary Designs, has created a Summer Vintage Activewear Collection. She used our Kira Matte Tricot fabric collection for her designs to come to life. This lightweight, breathable material is stocked in our Portland, Oregon warehouse with a wide range of colors!
The Summer Vintage Collection consists of three looks inspired by, "Summer sunsets, bright colors, and fun easy-to-wear activewear," explains Wach. Her favorite piece in the collection is, "The blue-accented piece modeled by Rose Lawrence. [This] was the base design I started with. So it being my firstborn in the collection, it holds a special place in my heart!" When describing why she chose Kira Matte Tricot, Wach states, "Kira is an effortless fabric to work with, so using Kira in this collection was a dream. The models were very comfortable, and it was a breeze to sew." Each piece individually shines with the help of the beautiful shoot location at Blue Lake Park.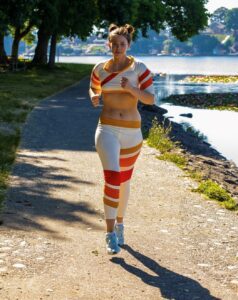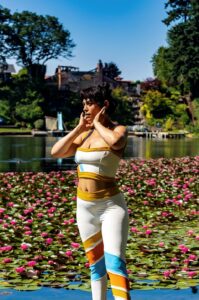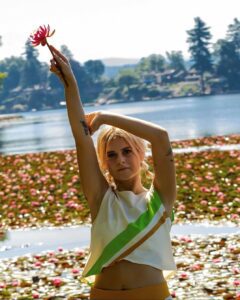 Organizer: Portland Fashion Week Photographer: Ken Williams @willkennfashion Models: Sara McCune @tri.sara.tops.bass, Rose Lawrence @rosessunnyday, Tayla Pense @taylaamichelle Designer: Summer Wach @escape.the.ordinary.designs
Summer Wach's vision and talent continue to inspire us all! Check her out in Escape The Ordinary Designs Collection Feature blog post. When we asked if she has any upcoming projects we should watch for, she revealed, "[B]ridal is my main gig. Activewear is my side hustle. So I will be showing my bridal collection for 2021 at Portland Fashion Week and many more photoshoots to come. Currently, I'm working on a giant skirt that is using up a whole 14 yards of white satin and my sanity."
Start your activewear collection and take a look at the styles used in the Summer Vintage Collection below!