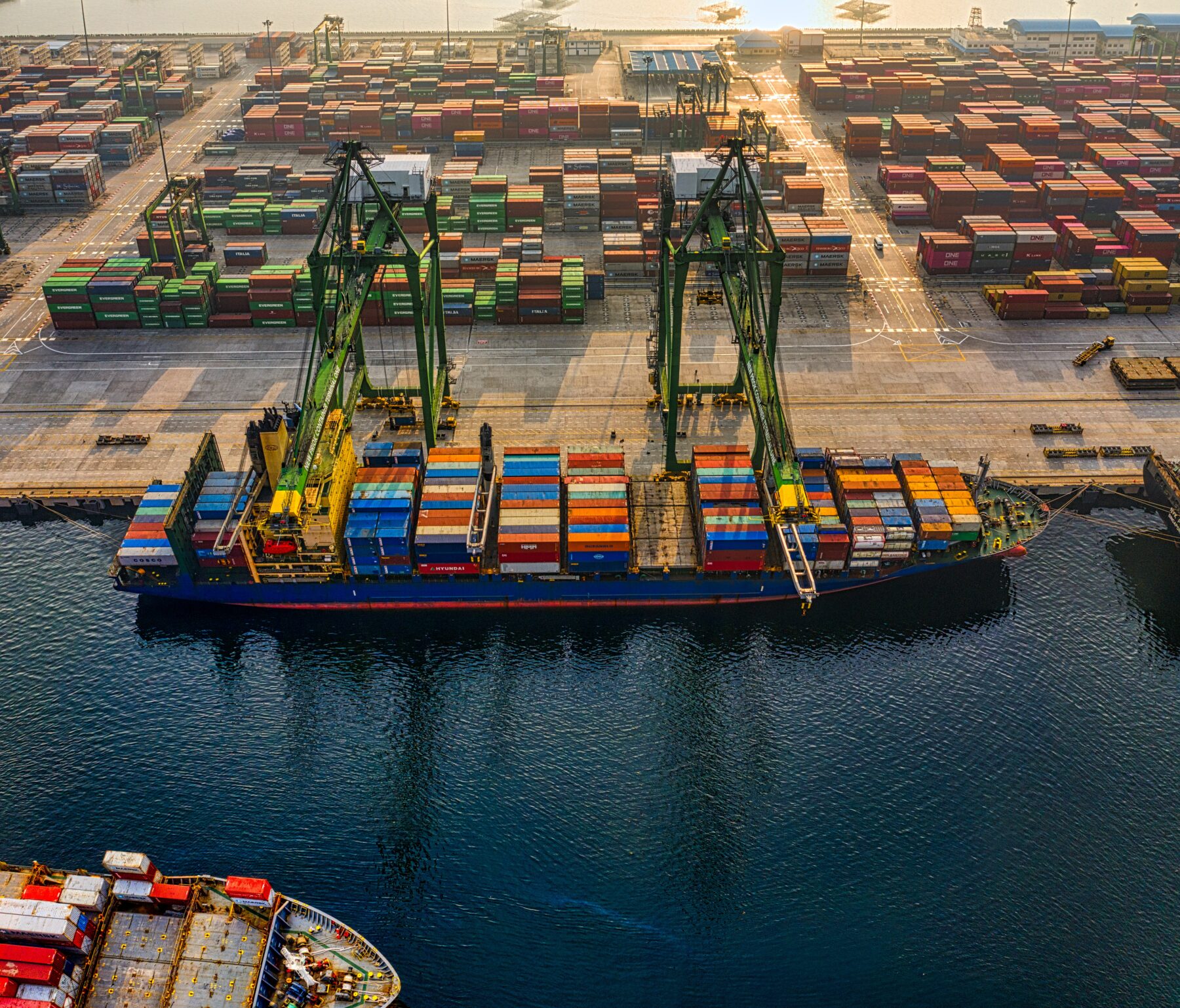 5 Things to Look for in a Wholesale Cloth Supplier
Starting a business can be a daunting process. And finding quality suppliers can feel like a huge task. Whether you're building your first capsule collection or you're an established brand, we've gathered a list to help you find both quality and quantity when looking for a wholesale cloth supplier. First, let's explore exactly what a wholesale supplier typically offers and why a brand would work with one.
What is a Wholesale Cloth Supplier?
A wholesale fabric supplier works directly with fabric mills, manufacturers, and other sources to supply fabrics to retailers. Wholesale fabric suppliers offer much lower prices than retail fabric stores as retailers will often need to increase their prices in order to make a profit. Because wholesalers sell at much lower prices, they typically sell in larger quantities. The minimum order quantity (MOQ) with a wholesale fabric supplier is usually higher than with a retail shop where customers can buy fabric by the yard. For example, Pine Crest Fabric's minimum per order is typically 15 yards per style with a $500 MOQ.
A brand that is ready for larger production would find it extremely beneficial to buy in larger quantities in order to lower the cost of making their garments. Buying wholesale also proves more convenient and consistent. As a brand expands its inventory, they require greater consistency of quality across products. By purchasing fabric in bulk, they can increase their consistency of quality across their collection and stock. Now that we know why brands work with wholesale suppliers, let's see some key items to look for when searching for your perfect supplier fit.
1. Years in the Industry
Years in the industry is not only something that companies love to flaunt. It's a key indicator of leadership and expertise in the field. Longevity in business can indicate strong partnerships, experience in the industry, and proven reliability and trust with their customers. It's also a sign that the business has stood the test of time. This may be the case for a number of reasons. Many of these are listed below. But it also includes other factors like strong leadership, flexibility in changing landscapes, and a deep understanding of their target customers' needs.
2. New Offerings
When a business offers new products regularly, it's a good indicator that the supplier understands its target audience. Particularly in the textile industry, it's vital for suppliers to offer products that are well ahead of the trends – whether fashion trends, interior decor, or beyond. This demonstrates an awareness of what their market would like to see in future collections and proves that you can expect a next-generation selection.
3. Quality of Customer Service
This may be the most important factor when deciding which supplier wins your partnership. Quality customer service goes far beyond hearing a smile over a phone call and can include other factors like fast turnarounds, quick response, flexibility in returns, and many more. Excellent customer service doesn't only make the experience pleasant but allows you to get back to your task at hand without worrying about where your product is and if it will be up to your standards. Excellent customer service can also include expertise in their field. Is the salesperson knowledgeable? Can they answer my questions and make recommendations for what I need? Do they have specialists on the team to help with my collection?
4. Testimonials from Customers
Real customer reviews are known to have a big impact on customer decision-making, and that doesn't stop at deciding which new restaurant to try. Visit your wholesale fabric supplier's testimonials page or find online reviews to see what real customers are saying about the company.
5. Provides Other Services or Capabilities
Sometimes your line or collection needs something that is not currently offered, or you can't find the exact fabric you need across competitors. Here is where the extra capabilities come in. Explore what the wholesale fabric supplier can offer with custom orders like printing designs on fabric, custom foil applications, selection of color options, and beyond! This is a great way to know if your fabric supplier can meet demands that may come up when you have a new idea in mind that you can't seem to find on the market.
Additional Questions to Ask
Ask about lead times
Ask about samples or swatch cards
Ask about their return policy
Don't be shy. Negotiate! Wholesale fabric suppliers often offer greater discounts at larger quantities, so don't be shy when negotiating for a better offer. (This is particularly true with deadstock or discount fabrics.)
Are You Ready to Buy Wholesale?
Different companies may have different requirements in order to sell to an individual or business. Please contact the supplier directly to find out exactly what to expect when ordering with them. Here are a few general things to keep in mind before you buy wholesale.
Get to Know the Minimums: Wholesale suppliers often have minimums that are higher than a retail shop. This is how they're able to have competitive and low prices on larger quantities. Keep in mind that minimums can often vary from style to style within the same company.
Business License: Most wholesale businesses require proof of a business license in order to sell their product to you. In many places, it is illegal to buy wholesale and resell the product without a business license. Often, a wholesale supplier will ask for proof of business license before the transaction can go through. This can look different from company to company, so the salesperson will be able to share the requirements with you.
Get a Sample First: Always try before you buy – especially wholesale. With fabric, it is so important to feel the fabric, see it in person, and ensure it's a good fit for your garment. Capturing a fabric's texture, exact color, fiber pattern, and more with just a digital image is very difficult. Additionally, each screen can drastically alter the color of the image depending on the device it is viewed on. Therefore, it's vital to see the fabric in person before placing a wholesale order. This will help to ensure you receive the perfect fabric for your garment and helps to avoid the waste associated with shipping emissions, labor, and resources as well as any additional fees that may come with a return transaction.
FINAL THOUGHTS ON FINDING A WHOLESALE CLOTH SUPPLIER
Wherever you are in the process of building your business, it's important to be prepared when the time comes to partner with a wholesaler. This checklist is a good place to start, but always remember to compare your options and ask questions!
If you're interested in seeing what Pine Crest Fabrics has to offer, please visit our About page or contact a fabric specialist to get to know us. We wish you the best of luck with building your brand!
Ready to Start Your Wholesale Journey? Contact a Fabric Specialist