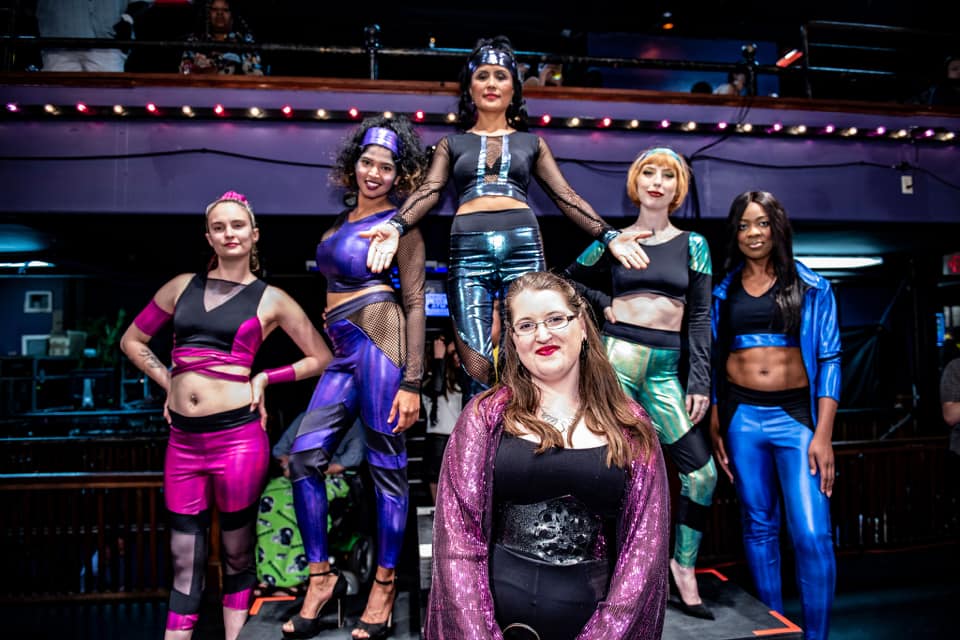 Activewear Fabric Feature by Escape The Ordinary Designs
An exciting announcement in the world of Pine Crest Fabrics! Our swatch room manager, Summer, showcased her first collection at the ARISE Fashion Show presented by RAW Artists. She recently launched Escape The Ordinary Designs and then went on to be accepted to be a part of RAW Artists show in Portland. With only a few weeks to coordinate her collection, Summer had a great fabric source in her back pocket. So we are proud to say that Escape The Ordinary Designs featured an activewear collection! Not to mention that her line was made exclusively from Pine Crest Fabrics styles. From reflective mesh to iridescent fabrics, her activewear fabric collection was a hit on the runway!
Summer is not only an amazing Pine Crest Fabrics employee but in her spare time, she got her creativity flowing by teaching herself how to sew just a few years ago. As she says, "I'm always up for the challenge! I love to make garments that help people feel bold, noticed, and heard". Therefore, it is no surprise that her brand is called Escape the Ordinary because she is always striving to create anything but ordinary in everything she sews! This collection featured stylish everyday staples with a shiny twist for leggings, sports bras, tops, and bike shorts. Move over basic black workout pants and say hello to these fun, eye-catching staples!
Her co-workers were privileged enough to be in the audience and witness the start of her career. To say the least, it is an amazing accomplishment! Pine Crest Fabrics is also lucky to see all of the work she's done to develop her designing skills. Here are just a few photos of her line but find her on social media to see all the looks from the night!
What is RAW?
RAW spotlights independent talent in visual art, film, fashion & accessories design, music, performance art, beauty, crafts, tech, and photography. With shows across the country, RAW Artists is an organization that provides a jumping-off platform for all types of artists. This encourages the creative success of the next visionaries and we are so proud to see Summer's career begin at their event!