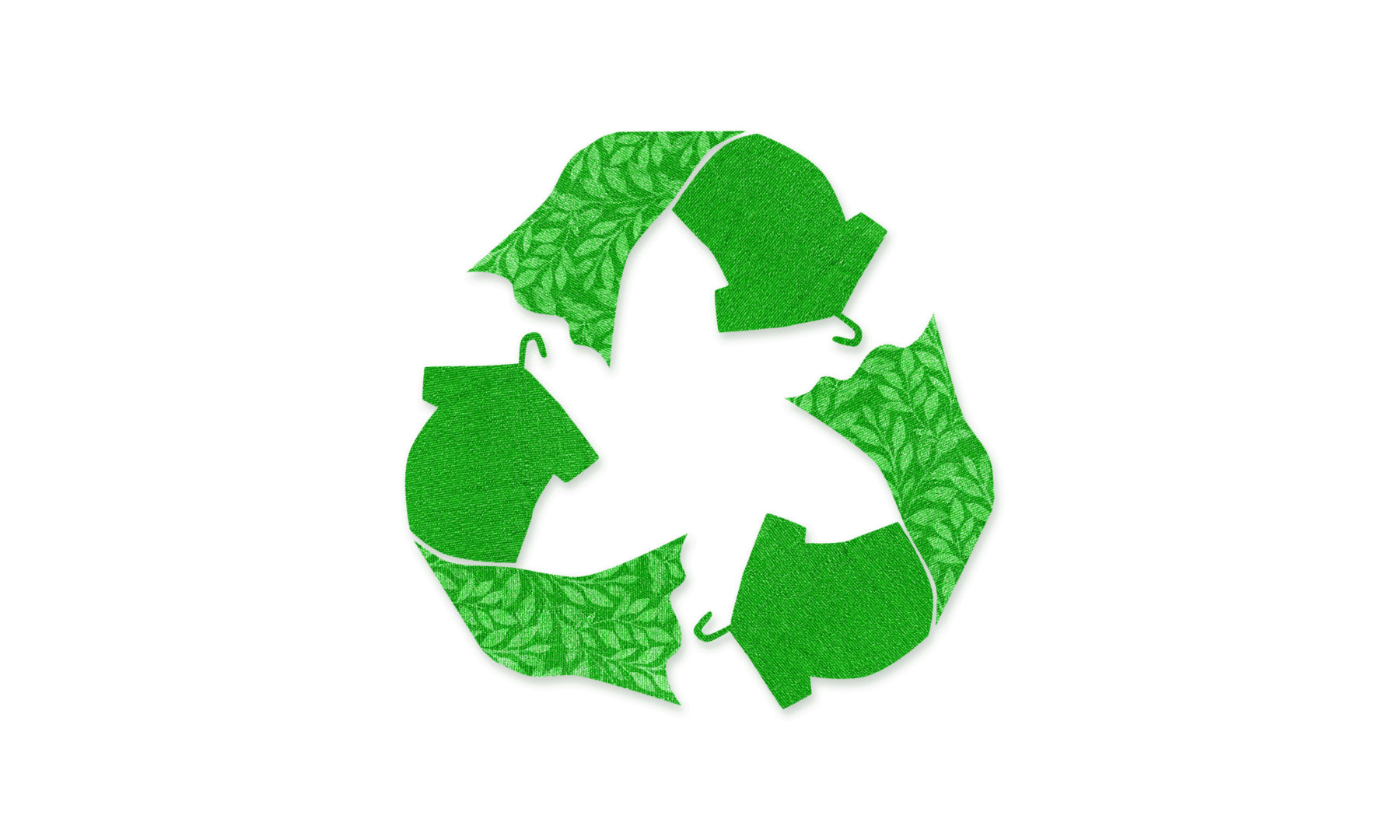 Activewear – Making Sustainability Cool
Sustainability. Nowadays, we hear the word everywhere in the business world. Fabrics made from recycled polyester or nylon and spandex are now taking over the fashion world, including our fabrics! Activewear and fashion are now bringing a blend of eco and style that highlights the importance of environmental care.
Sustainable apparel has been going on for a while in the fashion world, but it seems that activewear could give it the cool factor it's been missing! The activewear market is clearly doing well and is set to generate a revenue of $546.6 billion by 2024, meaning a growth rate of 6.5 percent per year. The continuing rise of athleisure shines a spotlight on sportswear making it cool to wear for more than just workouts. This growth is bringing more and more designers into the sportswear market. These designers seeing the style potential within sportswear is a vehicle to bring more attention to sustainable fabrics!
What is Sustainability? 
In the textile world, sustainability is the use of eco-friendly practices that are less harmful to the environment or depleting of its natural resources. In a time of fast fashion trends, consumers are now upcycling in an effort to be more eco-friendly. The benefit of activewear is its reusability in many different ways! It can be reversible, quick-drying, and created with recycled materials like water bottles or fishnets.
How to Consider Sustainability Cool?
Joshua Katcher, an advocate for ethical fashion, gave his opinion as to why sustainability isn't cool just yet. "Fashion is about identity, and you identify with either the honest true story of how something is made or with the marketing of mythology. It's rarely just about the garment. With brand name things it's about the lifestyle surrounding it".
Therefore, transparency of a company's environmental efforts is not always at the forefront of the consumer's mind. Designers have commented that sustainability is an expression of our current times. Meaning that they think the eco-friendly movement as a short trend rather than a serious initiative.
Sustainability & Style
Though some designers have their doubts, other designers have given some sportswear items their seals of approval. You can now see all types of fashion shows from streetwear to couture using sneakers or activewear pieces to make statement looks.
Many prominent designers are partnering with athleticwear companies or even establishing their own lines because they see the style potential in sportswear. And it's not only designers who've done this! Athleisure is constantly across media outlets by celebrities like Beyoncé, Carrie Underwood, and Kate Hudson. Their interest alone of this market amps up the appeal for consumers. Sportswear pieces, for example with sleek lines, reversible garments and lightweight textiles, has the opportunity to make sustainability chic.
We know that sportswear isn't a new concept. So the rise of athleisure helps it leave the confines of the gym into the average person's everyday closet. Millennials are said to prefer sports bras over regular bras for their comfort and style, according to NPD. Athleisure is a pivotal tool in helping to normalize wearing workout gear for more than exercise.
Sportswear companies understand that whether it's leggings, sports bras, tanks or shorts, they can be made from recycled materials and also be fast drying. So we can see the performance wear companies finding textile manufacturers and suppliers to create eco-friendly products for their lines. Eco-friendly products in activewear alongside the athleisure taking high fashion by storm creates a sustainability movement at the forefront of customers' minds.
Moving Forward
The sustainability movement is in full swing as more non-athleticwear companies are taking part. Zara recently launched a new sustainable line after also debuting a new activewear collection in March. We've even seen Olympic uniforms made with recycled polyester, like Sweden's Olympic team, showing that sustainable sportswear is Olympian worthy.
Finally, in the high fashion world, upcycling can be seen on fashion bloggers though nobody is creating as much change as Stella McCartney. Through her label and work with Adidas, McCartney is a leader in the sustainable movement in both sportswear and luxury.
Growing awareness about where things come from is crucial moving forward. Sustainability is a key advocate for a healthy planet. As consumers awareness builds, an inevitable shift will happen in the fashion world as a result.
Check out more here and because of the continuing popularity, you find out the sustainable practice we use in our company here!