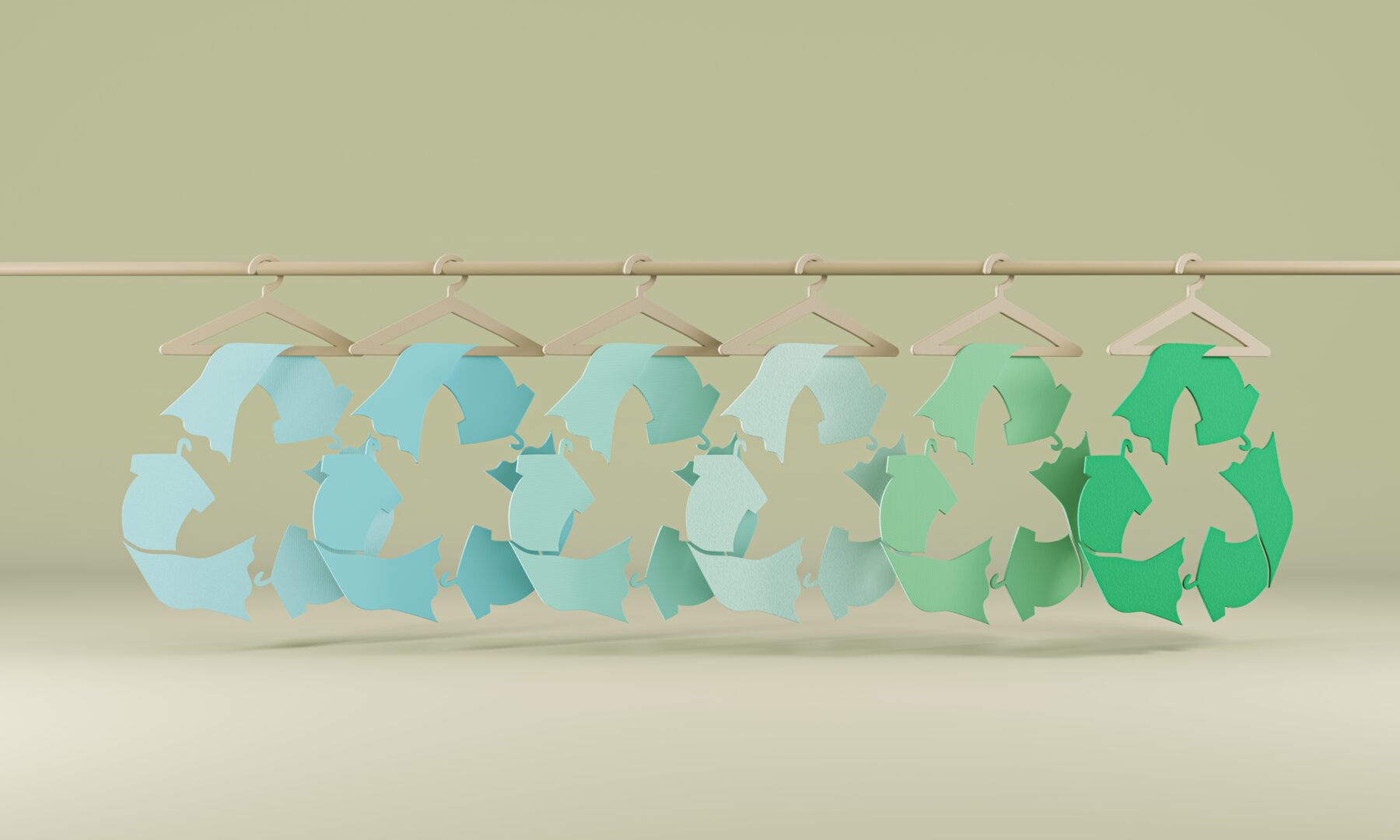 5 Steps for More Sustainable Fashion
Sustainable fashion is a way to reduce the environmental impacts and costs associated with conventional clothing production and consumption. This lifestyle is about making durable, eco-friendly, ethical, and affordable clothes to build your wardrobe without breaking the planet! Sustainable fashion is about how we shop, use resources in our daily lives, and find sustainable products. Sometimes referred to as conscious consumerism, this spending style takes responsibility for the environment and social justice through purchases. Sustainable fashion tries to cut down on our carbon footprint, save resources, empower people in developing countries, and make money from waste materials.
     1. Educate yourself on what sustainable fashion is. Check out your favorite brands and the fabrics they use.
There is a growing trend in clothing consumption called "sustainable fashion." These apparel items consider the environmental and ethical impact of their manufacturing process. The fashion industry is moving towards creating an eco-friendlier market by implementing efficient manufacturing processes and recycled fabrics. Over the last few years, many brands have been trying to reduce their waste and give consumers more sustainable product options.
The first step to being a conscious fashion consumer is looking for brands that take steps to be more sustainable or eco-friendly. You can discover these companies by looking to organizations with green initiatives, like the Sustainable Apparel Coalition, which rates and lists many clothing companies' sustainability. You can also search for general sustainability organizations, companies, and indexes online; a great place to start is Good On You (https://goodonyou.eco/).
     2. Learn how to repair your clothing to make it last longer.
One of the most important aspects of having a sustainable wardrobe is increasing the life of your wardrobe. Thoughtful consumption is the key to a sustainable closet, and you can quickly start reducing your fashion footprint by repairing your clothes. Mending is much cheaper than buying new fashions, and it keeps clothes out of landfills. Repairing clothes is a great way to revive and reuse what you already have. There are many ways to restore clothing; reattaching a button that fell off your shirt while in the dryer, fixing a small hole with an embroidery needle, and patching a hole in a garment. 
     3. Purchase suitable clothing for year-round— choose garments that can transition through the seasons.
A sustainable closet is a wardrobe built to last. It's about buying quality clothes that will last for years and that you can wear in different seasons. You evolve away from disposable, fast-fashion trends as you develop your sustainable style. Some tips for building your eco-friendly attire:
1. Buy clothes that you can wear all year long.
2. Buy versatile clothes that layer with other items in your closet.
3. Avoid trendy items; they will only last a few months before they're out of style. 
4. Tap into current trends through simple accessories like scarves, shoes, jewelry, and handbags. What's old is new again; start by shopping secondhand. 
As you build a sustainable wardrobe, it will be necessary to replenish your closet with new high-quality clothes as you go.
       4. Choose sustainable fabrics.
The first step towards achieving a sustainable closet is choosing fabrics made of organic cotton, bamboo, hemp, wool, recycled polyester, or recycled nylon. PCF offers a wide variety of certified sustainable stretch fabrics with a low environmental impact; these textiles are great for the environment while being comfortable and durable. If you're looking for less than 15 yards of fabric, please check out Blackbird Fabrics, Simplifi Fabric, and Rockywoods Fabrics for excellent sources for finding these materials at a low rate. 
      5. Recycle your clothes instead of dumping them.
Every year, Americans spend about 17.5 million tons of clothes in landfills. The annual average of discarded clothing per person is 81 pounds, which is a large amount of waste that can be avoided by following the five simple steps listed below.
1) Sell your clothes on a site like ThredUp or Poshmark to earn extra money.
2) Donate your clothes to a charity that will resell or reuse them at a reduced price.
3) Swap clothes with friends, family, and coworkers.
4) Rent your clothes out instead of throwing them away when you don't want them anymore.
5) Turn your clothes into rags, wipe cloths, or filling for furniture to cut down on the amount of waste in landfills and the oceans.
The importance of being sustainable in your fashion choices.
There are many reasons why people want to be sustainable within their wardrobe. Here are some of the importance:
1. There is a lot of pressure to keep up with the latest trends in fashion. However, one of the fastest-growing trends in conscious consumerism by choosing ethically and sustainably produced apparel. 
2. It can be tedious to find affordable clothing that you like and is in style. Look to online marketplaces that offer resale, rental, and product repairs to find fashions that are less harsh on the environment. 
3. Buying fewer clothes means spending less money, which can help you save for other things or make your budget go further.
4. Buying secondhand clothes means supporting your community and saving money on clothing costs!