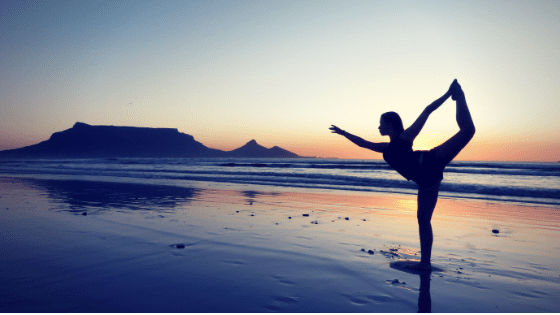 Athleisure – The Evolution of Fashion
Millennials today have made athleisure their preferred choice of fashion. Whether you're doing yoga or at a restaurant, it has become a lifestyle because of its comfort and versatility. It took the market by storm in 2016 and has not stopped. This style shift leads brands to incorporate athleisure wear collections and the emergence of new brands into the market. Alongside this emergence, customer mindfulness also continued to grow to promote healthy lifestyles, traveling, and exploring something new. This made activewear become a culture that is now prominent segment in the apparel market.
Evolution of Apparel
Athleisure expanded the world of activewear to be not just inside a gym. "Athleisure is where fashion and function meet and the convenience of the 'wear anywhere' legging is matched by the desire to buy into the latest mini-trend or capsule collection. Product cycles are shorter, production runs smaller, and the product is more customized," said Terence Senford, head of men's athleisure for Boss Menswear. Customers are now looking for the latest combination of fashion trends with versatility and functionality in clothing for any setting. Therefore, being adaptable and agile in the market is more important than ever before. The real winners will be brands that move to opportunities as soon as they arise. 
In early November, the Association of Suppliers to the British Clothing Industry (ASBCI) conference discussed these trends in athleisure. These industry leaders spoke on how the evolution in fashion is through athleisure. Adding that customers now are not wanting to give up the comfort this market has brought to the industry. Simply put, athleisure is just too comfortable to ever go out of fashion!
"Customers are not prepared to sacrifice their new-found comfort and they are willing to pay more for it," said Jutta Vo Quang from Freudenberg. She also went on to outline the latest in performance characteristics which are all in relation to the enhancement of comfort for the wearer. This need for ongoing functionality creates great opportunities for the athleisure market.
Trends To Look For
This athleisure culture has also begun the shift towards brighter colors and patterns over the traditional black. This is in part based on color theory to use inviting colors helps to inspire. Brighter colors give individuals more motivation and create more positive attitudes leading to better overall performance. 
With customers also being more conscientiousness, it is no surprise that sustainability is now in the athleisure and activewear markets. Especially, with the fashion and textile industry being one of the topmost polluting agents. Many brands have started the eco-friendly and recycled focus with apparel lines being made with recycled polyester. Companies, like Repreve, create recycled polyester fibers from plastic bottles to help contribute to a positive, greener impact. Athleisure is sure to promote this sustainability focus with customers looking for these few mindful brands to fabricate athleisure apparel and stand out in this saturated market. 
Today, fashion and technology go hand-in-hand. The innovation of UV protective yarns and fabrics wicking moisture away in less than a minute. This creates a fashion industry that focuses less on the superficial to have a deeper impact on our daily activities. Overall, to stand out as a brand and enter the new age of fashion, it means going above and beyond to make the world a better place.